Massive Changes for International Students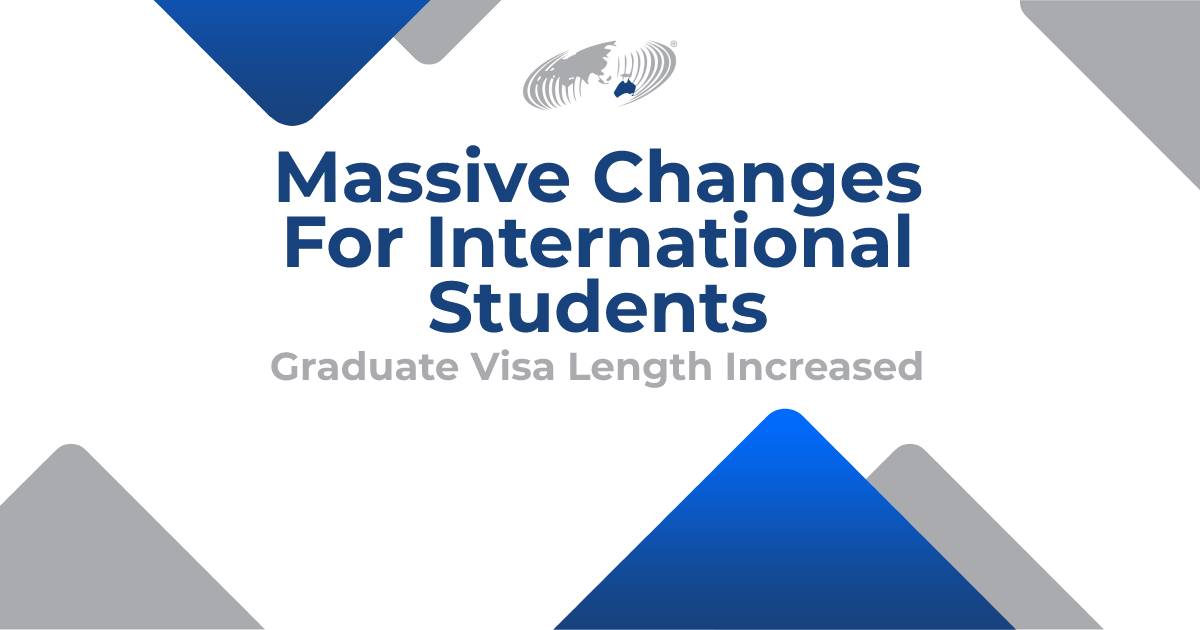 Massive Changes for International Students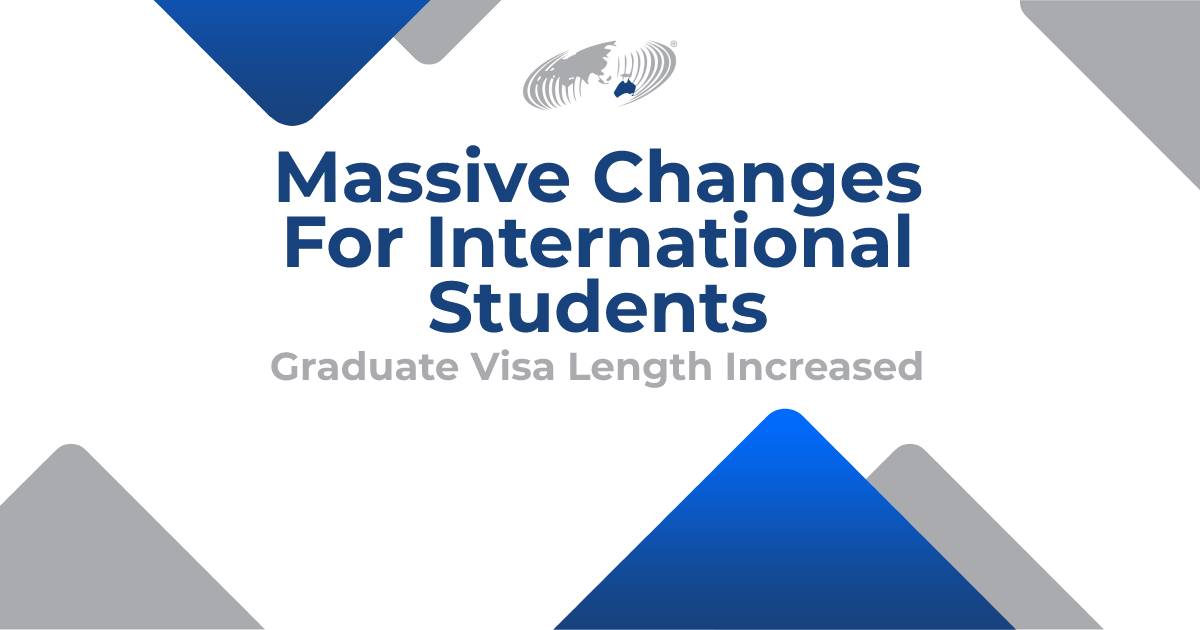 To ensure the rapid return of international students and to accelerate the post-pandemic recovery process, the Australian government has today announced new measures for international students.
The new visa settings will assist those students who have been unable to enter Australia due to the pandemic AND protect the post-study work rights of international students.
The new visa settings mean:
Temporary Graduate (subclass 485) visa holders who have been unable to travel to Australia as a result of COVID-19 international border restrictions will be able to apply for a replacement visa. This will allow current and former Temporary Graduate (subclass 485) visa holders whose visas expired on or after 1 February 2020 to re-apply for a new subclass 485 visa of the same duration as their original visa.
Application requirements will be streamlined by removing the requirement for graduates to nominate an occupation from the skilled occupation list.
Additionally, the government will increase the length of stay on the Temporary Graduate visa from two to three years for Masters by coursework graduates, matching that of Masters by research graduates. Vocational Education and Training (VET) sector graduates will also receive a two-year Temporary Graduate visa.
The new visa settings will also extend existing measures for students and temporary graduates to recognise time spent offshore studying online to count towards qualifying for a temporary graduate visa.
These measures will support implementation of the soon-to-be-released Australian Strategy for International Education.
This is huge news for the international student community with extended post-study work rights opening up more doors by allowing graduates additional time to gain valuable work experience, allowing them, if they choose, to apply for skilled and/or work visas in the future.
With over 20 years' experience assisting students and graduates migrate to Australia, it's now time for you to book a consultation with one of our experts. Contact us today or call our Gold Coast office on +61 (0)7 5592 0755.
Source: Further Support for international education sector and international students.
Or book an appointment with one of our registered migration agents.
We strive to keep abreast of the all 
the latest news
 and goings on in the complex world of migration. For regular updates and to be part of the community, don't forget to like our 
Facebook Page
.