Meet Our Team of Registered Migration Agents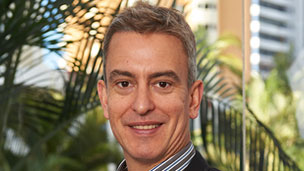 Mathew Perich, LLB(hon)
Director of This Is Australia & Senior Registered Migration Agent 0214517
Mathew Perich is the Principal, senior registered migration agent and founder of This Is Australia. Mathew has vast experience in all aspects of migration law and policy and is well renowned among migration colleagues and the Department of Home Affairs.
He has managed thousands of migration applications, which has resulted in thousands of satisfied clients. His ample knowledge has added tremendous value to the firm's success and development. For these reasons, This Is Australia now acts for, and is on the panel for many national and multi-national corporate enterprises.
Mathew holds a Bachelor of Laws with Honors and is a Registered Australian migration agent. He is also a member of the Migration Institute of Australia. Mathew also regularly writes news updates and legal briefs and delivers internal seminars on a broad range of topics associated with the migration industry. He has also lectured immigration law at Bond University, Faculty of Law.

Migration Agents
Registration Number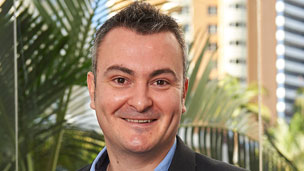 Anthony Perich
Senior Consultant & Registered Migration Agent 1066037 & Notary Public
Anthony Perich is This Is Australia's senior consultant registered migration agent. Anthony is also the director and principal lawyer for TIA Legal Group, which is a dynamic finance and commercial law firm on the Gold Coast. He is a Notary Public for national and international transactions and his legal seal is endorsed by the Department of Foreign Affairs and Trade.
Prior to being a consultant for This Is Australia, Anthony was employed for many years with two highly regarded law firms – a multinational top-tier law firm where he was appointed an Associate and, earlier in his career, a lawyer for a highly regarded commercial law firm in Sydney.
Anthony is the team leader for the business visa section and handles migration applications for a vast range of visa subclasses and represents migrants and sponsoring corporations in the Administrative Appeals Tribunal. He currently acts for a number of migrants in the AAT and has an impressive win ratio with his appeals. Anthony has advised companies such as ANZ, NAB, St George, Bankwest, Carla Zampatti, Shuffle Master and other national and international corporations.
Anthony is also a Registered Migration Advisor for New Zealand. Anthony has ample knowledge on most New Zealand visas. His predominant focus is on Skilled Migrant Category Visas (points test based); Essential Skills – Work Visas; Talent (Accredited Employer) Visas, Specific Purpose Work Visas and family related visas, including Partner, Retirement and Parent Visas.

Migration Agents
Registration Number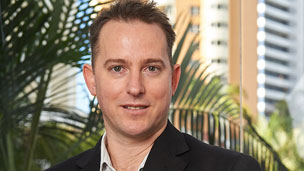 Martin Szilvassy
Senior Consultant & Registered Migration Agent 0637125
Martin Szilvassy is one of This Is Australia's longest serving consultants assisting clients of the firm since 2005. Prior to commencing as a consultant for This Is Australia, Martin was employed as an operations manager for a well-known franchise in Australia and gained over 8 years' experience in managing teams.
Martin is the team leader of the skilled migration section and also handles applications for other migration category visas. Martin also assists clients with various complex matters such as 'Notice of Intention to Consider Cancellation' (NOICC) and similar.
Martin has successfully assisted migrants from all over the world with their migration matters to Australia and continues to receive high praise from clients.

Migration Agents
Registration Number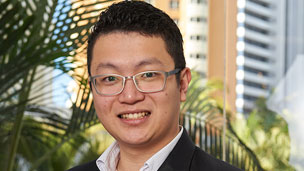 Ernie Hu
Registered Migration Agent 1383659
Ernie is a registered migration agent, having graduated from Bond University with a Bachelor of Laws with Honors. Ernie has been with This Is Australia since 2012, dealing primarily with family, visitor and business visas. Using his legal background, Ernie also works on various complex migration matters including Administrative Appeals Tribunal appeals and Ministerial Interventions.

Migration Agents
Registration Number
Sookyi Leong
Law Graduate and Registered Migration Agent 1680862
Sookyi has obtained a Bachelor of Laws and Commerce from Griffith University and has been with the firm since 2012.
Having migrated from Malaysia to Australia, Sookyi has firsthand experience of the migration process which eventually developed into a keen interest in immigration law. She is passionate about assisting clients who would like to one day call Australia their home. Sookyi works on Student and Partner visa matters.

Migration Agents
Registration Number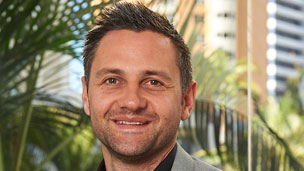 Stuart Eley
Registered Migration Agent 1910976
Stuart has graduated from Victoria University with a Graduate Diploma in Migration Law and successful completion of the Migration Capstone Exams. Stuart has been with This Is Australia since August 2012, initially as the Client Service Manager until becoming a Registered Migration Agent. Stuart's primary area of knowledge and expertise is with the employer sponsored visa pathways, specifically subclass 482, 186 and 494, and DAMA agreements.

Migration Agents
Registration Number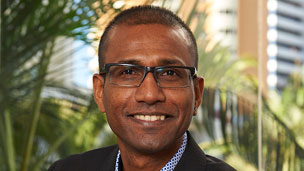 Steve Rungassamy
Records Manager & Qualified Education Agent: QEACD260
Steve has been with This Is Australia since 2008, he initially held the position of Qualified Education Agent advising and assisting international students. Steve has a background in the banking industry where record keeping and accuracy is crucial. Utilising these skills, Steve now assists with the work visa section specifically with 457, 186 and 494 Visa applications.
Steve continues to be an integral part of the success of our work visa section ensuring accurate records management and deadline tracking.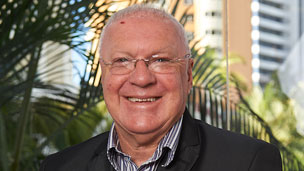 Gary Du Chateau
Director of Australia Student Recruitment (ASR) & Qualified Education Agent: QEACC126
Gary Du Chateau has a long association with the International Student Market in Australia.
He regularly gives advice on courses at universities and vocational schools and counsels students on employment outcomes with their study. With his association to private business he has been able to place many students in vocational workplace roles which has greatly boosted their employment outcomes.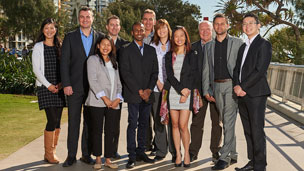 The Rest of our Loyal Team
Atsuko Sasaki – Business Administrator (English, Japanese) – service since 2012
Doris Zhang  – Financial Administrator (English, Chinese)
Tony Whalan – Senior Assistant Skilled Migration Section (English) – service since 2008
Urvi Hanj – Assistant Skilled Migration Section (English, Hindi, Gujarati and Punjabi)
Audrey Leong – Business Administrator (English, Malaysian) – service since 2014
Joy Bolastig – Administration Assistant (English, Talalog, Cebuano) – service since 2013
Charlie Quinn – Office Manager (English)
Russell Roda – Reception (English, Tagalog, Cebuano)
Or book an appointment with one of our registered migration agents.
Developing a solid immigration strategy from the start will significantly advance your visa application success rate. Contact one of our registered migration agents via our booking form or call our Queensland office on (07) 5592 0755.