Student Visa Information – Subclass 500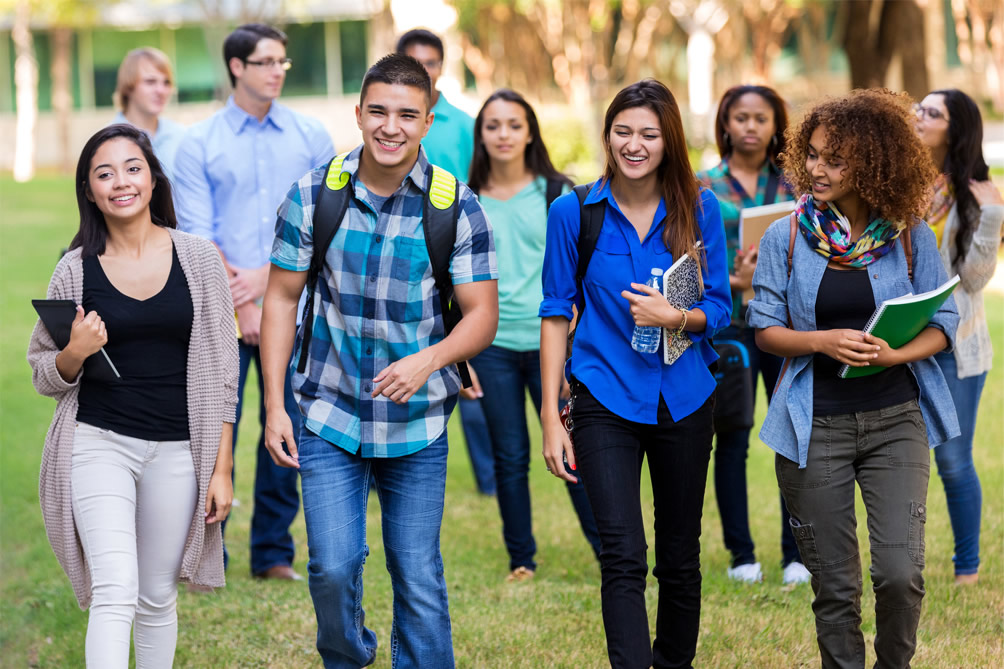 Student Visa Information - Subclass 500
Snapshot
You can stay up to 5 years with the possibility of staying longer after your course has finished with the Graduate Skilled Post Study Work Visa;
There is NO UPPER AGE LIMIT for this visa;
You can work up to 40 hours every 2-week period once your course starts*;
You can bring your spouse and any dependent children. Furthermore, your family can also work up to 40 hours per fortnight once your course starts*;
You can travel outside Australia and return as many times as you want while the visa is valid;
The current visa application fees are;

$650 for the primary applicant;
$485 for secondary applicants over 18; and
$160 for secondary applicants under 18.
*Except for some students (and their family) who undertake a masters by research or study a doctorate.
Why Study in Australia?
Studying in Australia is a great way to further your career, learn a new profession/trade or take that well-earned career break with a fun course.
The Australian Student visa program provides international students with the opportunity to study in Australia at all levels of education. Besides Universities, there are world class Australian Government/private trade colleges who welcome International students from all over the world. Many students who have previously undertaken some of these courses are now permanent residents.
Eligibility
A student's eligibility will be determined by the student's chosen education provider and the country of citizenship held. This will then determine the level of English language and financial capacity requirements that the student must comply with at the time of their visa application.
As per their evidence level, international students must:
Be enrolled at an eligible education provider;
Genuinely intend to study in Australia on a temporary basis (see next section);
Meet the English language proficiency requirements unless exempt;
Be covered by Overseas Student Health Cover (OSHC) for the period of the intended stay in Australia; and
Have genuine access to sufficient funds to cover return airfares, full tuition fees and the cost of living in Australia. You must also be able to cover the costs associated with any dependent applicants included in the student visa application.
Genuine Temporary Entrant Criteria
To be granted a Student Visa Subclass 500, all applicants, regardless of their evidence level, must be a genuine temporary entrant. This means that the applicant must have a genuine intention to reside in Australia on a temporary basis only. It is intended as an integrity measure to ensure that the student visa holders come to Australia with the intention of genuine study only, instead of a way of maintaining ongoing residency.
Evidence of meeting the genuineness requirement should be supplied at the time of application in the form of a written statement, previous studies, and evidence of current employment. Further evidence may be requested after lodgement at The Department's discretion. During the assessment, Immigration will assess:
The applicant's personal circumstances in their home country;
The applicant's potential circumstances in Australia;
The value of the course to the applicant's future;
Whether the course matches the applicant's employment and education history;
The applicant's migration history; and
The applicant's future intentions.
Evidence Levels
All Australian education providers are given an Evidence Level of 1 - 3. This evidence level, along with your country of passport, will determine how strict the requirements of your application will be. There will only be two types of student visa assessment: Streamlined or Regular.
Students applying to study with an institution that has an evidence level of 1, regardless of the country of passport, will have their application assessed as Streamlined. The Department of Home Affairs will not require any evidence of minimum English language levels, and will only require a declaration of financial capacity at the time of application. It is the college or university's intention to only accept students that come to Australia with the genuine intention of study. Therefore, education providers may still require you to provide financial and/or proficient English evidence before they offer you with a place at their institution.
If an international student intends to enrol with a provider of an evidence level 2, their visa application may still be Streamlined, meaning they will be assessed similarly to evidence level 1 applicants. Here however, both the evidence level of the provider AND the country of passport will be taken into account. Certain passport holders of countries considered high risk will have their applications treated as Regular. When these circumstances apply, applicants will be required to show evidence of sufficient English as well as access to genuine fund at the time of application.
If the student wishes to study at a college holding an evidence level of 3, then the majority of passport holders will apply through the Regular application process. This means they will be requested to show access to funds and have the required minimum English level.
Adding a partner or spouse to a Student visa
If you currently hold a Student visa and your partner or spouse is not included as a dependent (secondary applicant), it is possible to add them to your Student visa application.
In order to be eligible to add your partner or spouse you must either be married, or have registered your relationship in the State or Territory government relationship registers, or be able to show that you have been in a de facto relationship for at least 12 months.
How we can help
This is Australia will make the application process a lot smoother and easier from the very start. Our experts will work closely with you to complete and fast track both the enrolment with the education provider of your choice, as well as the Student Visa application. Studying in Australia is a life-changing experience, and we will guide you through the visa application process from start to finish. Remember that the exact English and Financial requirements of the visa application will depend on your chosen education provider, the nationality of your passport and other personal factors.
Future options
At the end of your studies, you may be eligible for a Graduate Skilled Post Study Work Visa (subclass 485 / 476). The Graduate Skilled Visa (subclass 485) allows eligible international students to temporarily live and work in Australia after completion of their Australian studies. It will allow you to gain valuable Australian work experience and can be granted up to 4 years depending on the qualification studied. This visa does not restrict the number of hours you are allowed to work, nor the type of work you decide to pursue. More information about the 485 visa.
While there are many migration agencies to choose from in Australia, the level of knowledge, effectiveness and personalisation is absolutely vital.
Or book an appointment with one of our registered migration agents.
Explore your Australian study pathways with our team of experienced and highly qualified consultants. We can speak other languages apart from English such as Japanese, Mandarin, Tagalog, Spanish, Dutch, Malay, Cantonese, and French in order to assist you in the best way possible. Our goal is to deliver you with personalised guidance in order to help you reach your goals of studying in Australia.
Speak to our Migration consultants via our contact form or calling our Queensland office on (07) 5592 0755.