Popular Diploma Courses – Student Visa
Popular Courses Student Visa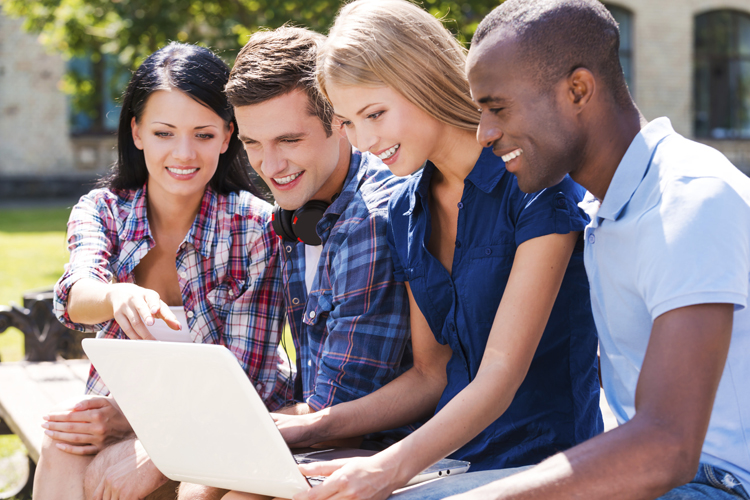 Study while you enjoy living in Australia with the variety of Popular Courses Student Visas available. Applying for student visas can be very complex. This Is Australia provides professional advice to assist international students with their documentation and application submission for the following courses:
(Advanced) Diploma of Leadership and Management
This qualification reflects the role of individuals who are engaged to manage the work of others or to add value to or review management practices. Their role may be in any industry or organisational setting. Typically, people in these roles will have considerable experience in their respective industries or vocational areas and couple an informed perspective of the specific work requirements with their managerial approaches.
Career opportunities include:
Team Leader
Account Manager
Corporate or Operations Manager
Supervisor in both Business and Government
(Advanced) Diploma of Business
This qualification reflects the role of individuals with significant expertise in either specialised or broad areas of skills and knowledge who are seeking to further develop expertise across a range of business functions. This qualification is suited to the needs of individuals who possess significant theoretical business skills and knowledge that they would like to develop in order to create further educational or employment opportunities.
Pathways from the qualification:
Job roles and titles vary across different industry sectors.
Possible job titles relevant to this qualification include:
Senior administrator
Senior executive
Diploma of Children's Services
This further qualification enables you to explore your potential as a leader in the early childhood context. The course duration is 40 weeks inclusive of up to 240 hours of practicum. If you already have a Certificate III in Children's Services, you may wish to upgrade to this Diploma. On completion of this course, you may wish to seek employment as a Qualified Group Leader or Family Day Care Coordinator or elect to continue on to the Advanced Diploma of Children's Services, or a university degree in Education or Community Services.
Advanced Diploma of Telecommunications Network Engineering
This program provides students with the professional level skills required for the design and implementation of IP networks in enterprise, service provider and carrier environments. This program teaches the related technical, managerial and planning skills that support the ability to plan and implement complex IP networks and technologies in enterprise, service provider and telecommunications carrier environments.
Diploma of Remedial Massage
This course provides graduates with the knowledge and expertise to build a solid and comprehensive pathway into a professional massage career. Upon successful completion, employment options may include:
A private practice with provision for health fund rebates.
Working with other healthcare professionals in a professional setting, including chiropractors, physiotherapists, naturopaths and beauty therapists.
Working in health retreats, international hotels, day spas, resorts and beauty salons.
The foundation of this course is the Certificate IV in massage therapy. Students will then train to work as competent remedial massage therapists and acquire skills in the following:
Communicate effectively with clients and other healthcare professionals using specific health and medical terminology.
Learning to assess clients' massage needs.
Plan and conduct a remedial massage with sound knowledge of function, pathology, physiology and anatomy.
Acquire a wide range of soft tissue massage techniques.
Work ethically and safely in healthcare and wellness environments.
Learn all legal requirements, occupational health and safety requirements and record keeping essentials for working in the massage industry.
Give accurate information and home care advice to enhance patients' health and wellbeing.
Build leadership, marketing and customer service skills required to run a successful massage therapy practice for self-employment.
Provide remedial massage treatments within a corporate setting.
Provide remedial massages to athletes.
Specialisation units allow students to provide treatments to a broader range of clients. This course with the Certificate IV prerequisites may include some of the following:
Deep tissue massage
Corporate (seated) massage
Trigger point massage
Sports massage
Pregnancy massage
Facilitated stretching
Lymphatic drainage
Remedial massage
Myofascial release
Aged care massage
Swedish (relaxation) massage
Energy healing massage
Reflexology
Aromatherapy
Diploma of Hospitality
Competencies gained as a result of undertaking this course will give the student a firm grounding in all aspects of hospitality, assisting them to enter the industry in a supervisory role. Students will be able to manage front line services, plan and control a range of operations, manage financial operations, maintain business compliance within legislative requirements and market effectively to customers. Graduates will also have the skills required to effectively lead, supervise and manage teams of people.
Diploma of Beauty Therapy
This Diploma has been designed for those wishing to operate as a beauty therapist employing staff and managing a beauty salon. This course will prepare you with the crucial knowledge on how to go about operating day to day business, selecting and training staff as well as marketing strategies on how to keep your establishment ahead with changing times and consumer demands.
Diploma of Fitness
This qualification provides the skills and knowledge for an individual to be competent in a range of activities and functions within the fitness industry, including working collaboratively with medical and allied health professionals in a broad range of settings, such as fitness facilities, aquatic facilities, community facilities and in open spaces.
Those with this level of competency will be expected to provide exercise training to individual clients with specific needs, on a one-on-one or group basis, and may include older clients and children with chronic conditions.
Once you have achieved this level of competency, we will have the ability to implement, evaluate and modify the exercise prescription provided by medical or allied health professionals for clients with specific conditions, within an agreed scope for progression as recommended by referring medical or allied health professionals.
Specialised exercise trainers will have the ability to monitor client progress and, in collaboration with medical or allied health professionals, utilise an evidence-based approach to deliver solutions by applying knowledge of physiology and anatomy and the pathology of specific medical conditions.
Diploma of Dental Technology
Our Diploma of Dental Technology qualification provides the knowledge and skills needed to work as a registered Dental Technician. Dental technicians work closely with dental prosthetists and dentists.
The content of this course covers the design, construction, modification and repair of dentures, bridges, crowns and other dental appliances such as mouthguards.
Depending on particular state/territory legislation and regulations, this qualification may need to be combined with the specified periods of clinical practice before the graduate can work as a Dental Technician.
Or book an appointment with one of our registered migration agents.
Explore your Australian study pathways with our team of experienced and highly qualified consultants. We can speak other languages apart from English such as Japanese, Mandarin, Tagalog, Spanish, Dutch, Malay, Cantonese, and French in order to assist you in the best way possible. Our goal is to deliver you with personalised guidance in order to help you reach your goals of studying in Australia.
Speak to our Migration consultants via our contact form or calling our Queensland office on (07) 5592 0755.