TOEFL iBT No Longer Offering English Language Tests for Australian Visa Purposes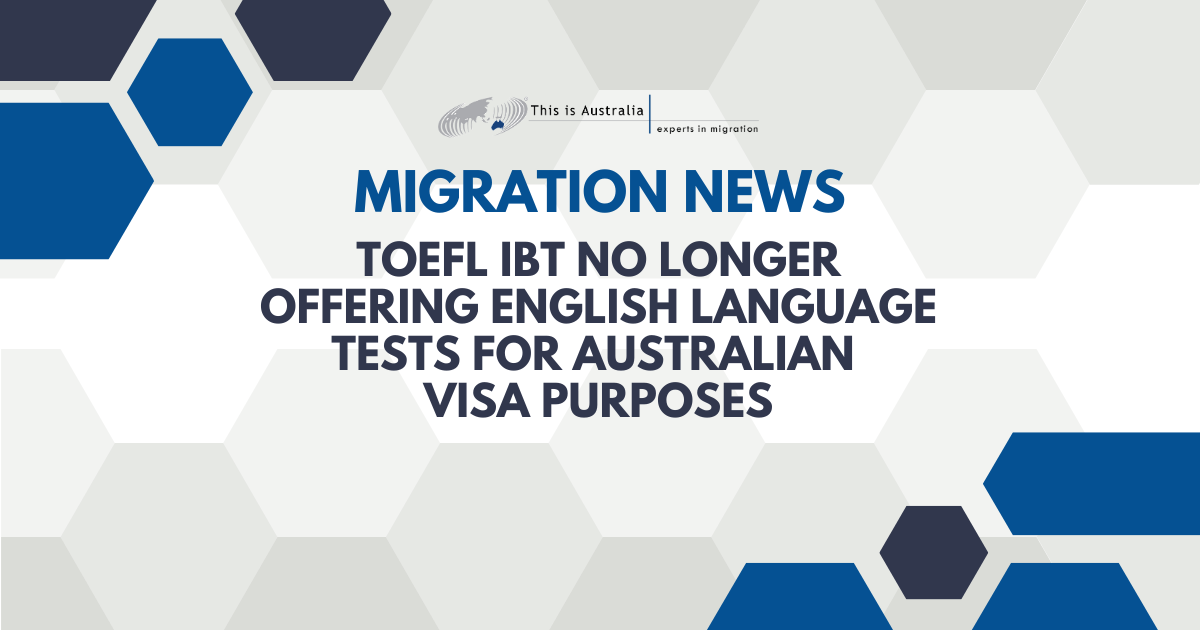 TOEFL iBT No Longer Offering English Language Tests for Australian Visa Purposes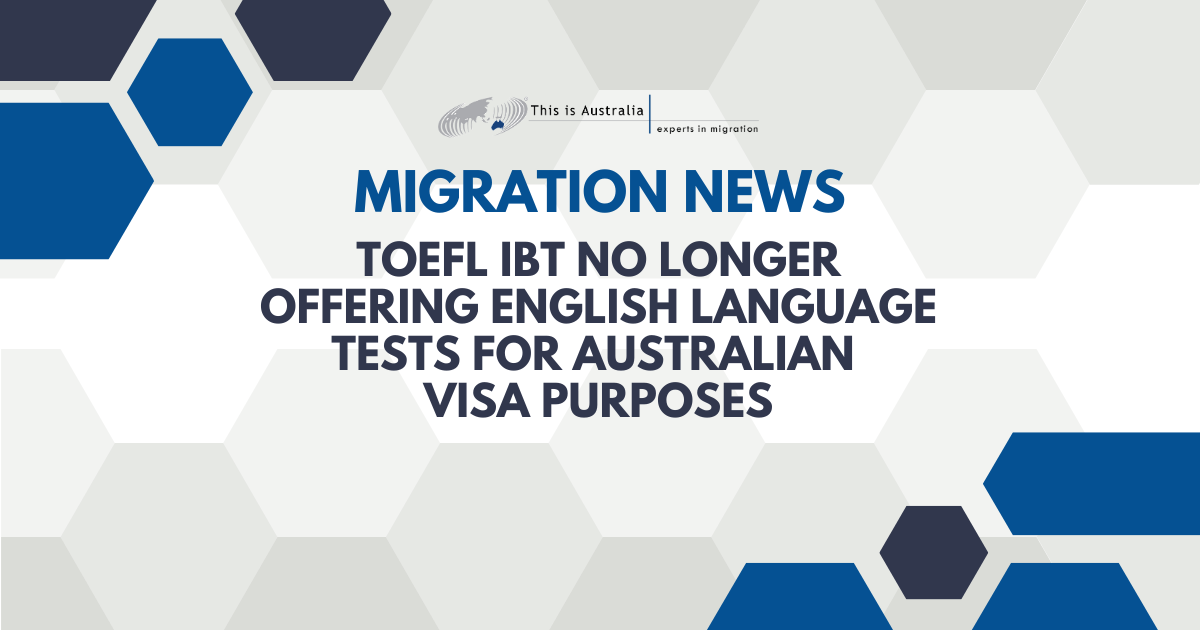 The Australian Department of Home Affairs has confirmed that since 26 July 2023, TOEFL iBT is no longer offering English language tests for Australian visa purposes, until further notice.
TOEFL (Test Of English as a Foreign Language) is a standardised test to measure the English language ability of non-native speakers – similar to IELTS or PTE. TOEFL tests are designed and administered by the Educational Testing Service (ETS).
It is expected that ETS will be rolling out an 'enhanced' version of the test, upon review and approval of the Australian authorities.
Test scores obtained from tests taken prior to July 26 will still be recognised for relevant visa sub-classes to Australia, as well as being recognised by Australian universities and education providers for admission purposes.
IELTS VS TOEFL: What's the difference?
Both tests comprise 4 sections that scrutinise key aspects of language:
| | IELTS | TOEFL |
| --- | --- | --- |
| Speaking | ✔️ | ✔️ |
| Listening | ✔️ | ✔️ |
| Writing | ✔️ | ✔️ |
| Reading | ✔️ | ✔️ |
| Tests for Australian visa purposes | ✔️ | ✖️ |
The TOEFL is entirely multiple choice. The IELTS includes a mix of short answers and essay questions. The TOEFL can be taken as a paper test, but the online version is more widespread. The IELTS, on the other hand, is only available as a paper test.
TOEFL can last up to 4 hours, while the IELTS is 2 hours and 45 minutes in duration. The duration of the IELTS may extend beyond a day as the oral test with the instructor is separate from the other sections.
| Test | Type of Questions | Format | Duration | Preferred By |
| --- | --- | --- | --- | --- |
| IELTS | Mix of short answers and essay questions | Paper Test | 2 hours 45 minutes (May extend beyond a day for oral test) | British, Australian, and Canadian institutions |
| TOEFL | Multiple choice | Online (more widespread) or Paper Test | Up to 4 hours | Institutions located in the USA |
This is Australia will provide more information when available.
Source: English language visa requirements
Or book an appointment with one of our registered migration agents.
We strive to keep abreast of the all 
the latest news
 and goings on in the complex world of migration. For regular updates and to be part of the community, don't forget to like our 
Facebook Page
.