What is OSHC and why do I need it?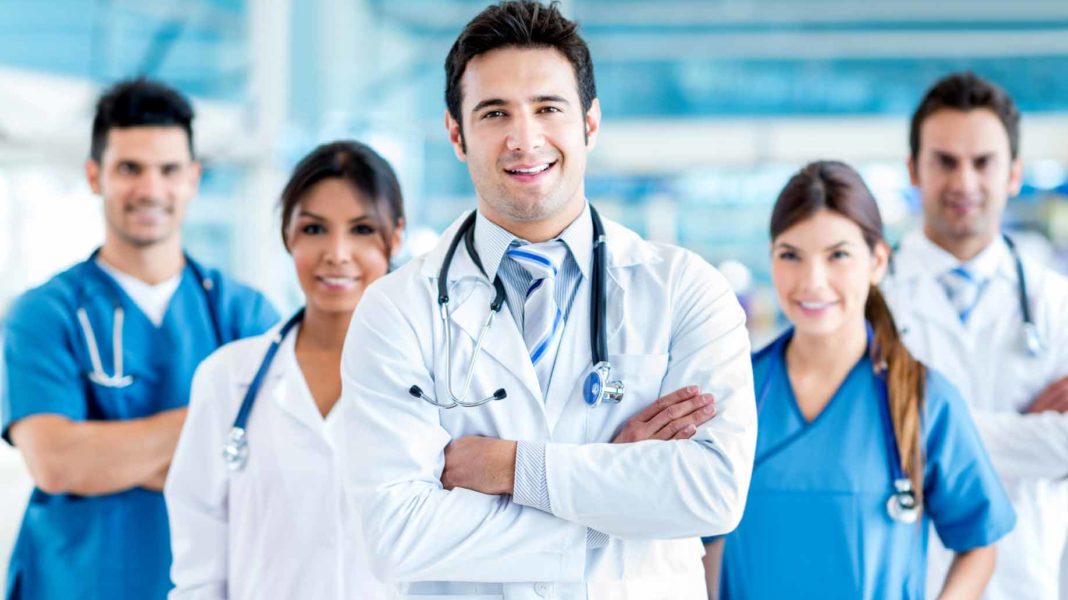 Overseas Student Health Cover (OSHC) is required if you are a student from overseas (with few exceptions*) on a temporary student visa. It is a condition of your visa to maintain adequate health insurance for the duration of your stay in Australia. Your visa can be cancelled if you do not maintain OSHC for the duration of the intended Student Visa period.
Cover
Under a Deed (a promise) made with the Australian government, OSHC policies must cover:
Out-of-hospital medical services (e.g. seeing a doctor or GP) equivalent to the amount prescribed under the Medical Benefits Schedule (MBS);
100% of MBS fee for in-hospital medical services (e.g. surgery, treatment by a doctor);
Public hospital shared ward accommodation (staying in a public hospital in a shared ward);
Surgically implanted prosthetic devices;
private hospital/registered day hospital facility;
Pharmacy medicines, up to $50 per medicine, with a maximum limit of $300/year for a single person (or $600/year for a family). This means you still pay part of the cost of most prescription medicines;
Ambulance services.
See Clause 7 of the Deed for comprehensive details of cover.
OSHC policies do not, however, cover general treatments such as dental, optical or physiotherapy. If you require cover for these, you may choose an "Extras" package or simply supplement your OSHC cover with other insurance such as travel insurance.
Waiting Periods
There are waiting periods for certain services (excluding emergency treatments) covered under OSHC products and policies. Services and treatments covered under a person's policy will only attract a benefit once a policy holder has served the required waiting period. Ordinarily, waiting periods include:
12 months for Pre-existing conditions;
12 months for Pregnancy related conditions;
2 months for Pre-existing Psychiatric conditions.
The waiting periods do not apply for emergency treatment, even when the treatment is for a pre-existing condition, provided it meets the definition of 'emergency' as set out in the Deed.
Making a Claim
The process for submitting an OSHC claim and the payment of benefits can vary depending on the insurer. Overseas students should contact their insurer for information on how to submit an OSHC claim and any processing times. Where a medical or hospital treatment is covered by the insurer, a bill or account will be issued for payment. Overseas students may choose to: pay the bill and apply for reimbursement from their insurer; or provide the unpaid bill directly to their insurer for processing.
OSHC Providers
Insurers who currently offer OSHC products and policies include:
Allianz Care Australia
AHM
CBHS
Bupa
Medibank
NIB
Costs
The costs to the student associated with OSHC (premiums) will vary depending on individual Insurers and their policies, the type of cover required and the duration. The experts at This Australia can potentially save you thousands so it makes sense to contact us for a quote and detailed information.
How to Purchase OSHC
There are several ways to purchase OSHC. A convenient way is through education providers and migration agents. Education providers and migration agents are permitted to recommend OSHC products. This enables education providers and migration agents to play an active role in the development of appropriate OSHC products. Education providers/migration agents are required to provide students with a copy of their OSHC policy upon sale, which should include the policy number, policy start and end date and the policy inclusions.
This is Australia can genuinely save you thousands of dollars. For example, a family policy for 26 months purchased through This is Australia will potentially save the student and their family over $7,000. That is no small saving! Contact us today to see how much money we can save you.
* Students from these countries may not need OSHC:
Norway (students may be covered by the Norwegian National Insurance Scheme);
Sweden (students may be covered by Kammarkollegiet BUT proof of this must be given to claim the OSHC exemption); and
Belgium (students may be covered under the Reciprocal Health Care Agreement with Australia).
Or book an appointment with one of our registered migration agents.
Explore your Australian study pathways with our team of experienced and highly qualified consultants. We can speak other languages apart from English such as Japanese, Mandarin, Tagalog, Spanish, Dutch, Malay, Cantonese, and French in order to assist you in the best way possible. Our goal is to deliver you with personalised guidance in order to help you reach your goals of studying in Australia.
Speak to our Migration consultants via our contact form or calling our Queensland office on (07) 5592 0755.