Bachelor & Masters Degrees – Student Visa
Bachelor's, Masters degree and other postgraduate qualifications Student Visa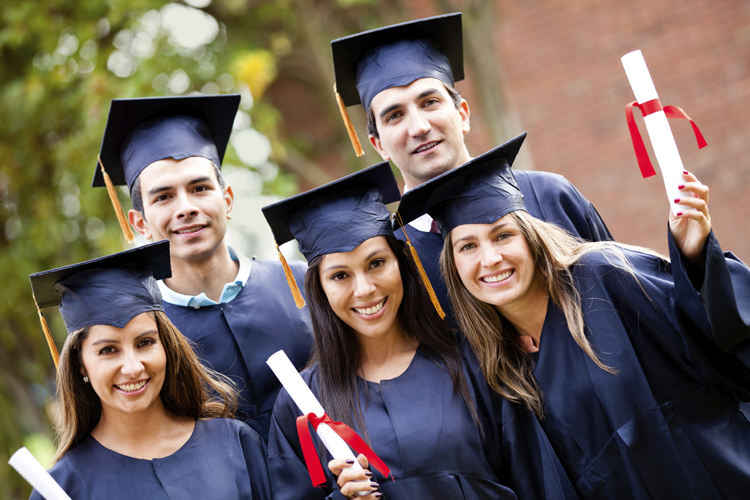 A Subclass 500 student visa provides eligible individuals to complete a Bachelor or Master degree in Australia.
Your qualification must be completed from the following studies:
---
---
---
---
---
---
---
---
---
---
Bachelor/Master of Nursing (Post-Registration)
Today's nurses are reflective practitioners who must not only react to illness and stress, but must also be technically skilled, proactive and able to work in partnership with others in helping people enjoy healthier lives. The experience you will gain from completing our Bachelor of Nursing will prepare you for starting your career and help you to develop into a confident, effective, committed, professional nurse and a lifelong learner.
The Master of Nursing program allows the opportunity for one postgraduate program to incorporate a number of specialty strands.This program structure encompasses the current national and international trend for postgraduate nursing programs to develop nursing competence, skills and knowledge in assessment, planning, implementation, diagnosis and evaluation of care from a specialist capacity. The specialty undertaken will be indicated in parenthesis. This takes into account industrial agreements which require that nursing qualifications be listed on the official testamur for nurses to receive an additional certificate allowance. This program has been designed to meet the core skill requirements for advanced nursing practice and allows the opportunity for professional competencies, as developed by the specialist groups, to be used to assess the competence and commitment of students.
Bachelor/Master of Information Technology
Information technology affects all aspects of modern life and there is a worldwide shortage of information technology professionals. Its applications now include, not only commerce and science, but also health, education, engineering, transport, government, entertainment, sport, and social networking. It has become so complex that only well-educated professionals are capable of developing and applying information technology systems in modern organisations. Even professionals in other disciplines need a sound understanding of information technology to perform their own jobs efficiently and effectively.
Master Program
This program offers an all-inclusive postgraduate education in the foundations and application of information technology, with a specialisation in one of the following:
Data Management
Enterprise Architecture
eServices (including the study of eCommerce)
Information Systems
Networking and Security
Software Development
Bachelor of Education
Students will study the national key learning areas in school teaching, the disciplines that form the basis of learning and teaching, and elective courses. You will go off campus to schools to develop your practical teaching skills and become competent and confident in classroom teaching. Your training will also enable you to consider other occupations where planning and organising ability, empathy, communication and highly developed social skills are required.
Graduate Diploma of Education – Secondary
This program is for university graduates who hold Bachelor degrees from a non-education backgrounds and wish to teach in secondary school settings. This degree will give the student the necessary skills and knowledge needed to register with the relevant Teaching registration authority. The theory and practice of teaching as well as social contexts of education will be taught in this course.
Bachelor of Social Work
This program are for students who are passionate about working with individuals, families and communities. Social workers respond to a wide range of social issues including family conflict, domestic violence, mental health issues, disability and eco-social work.
Graduates career outcomes are as below:
Aged Services Worker
Child Protection Officer
Social or Youth Worker
Health Policy Officer
Human Services Practitioner
Bachelor of Accounting / Master of Professional Accounting
This program is for students with an interest in finance related careers. It is specifically designed to prepare you for professional careers in accounting, business economics and finance.. The Master of Accounting (Professional) program gives students with undergraduate credentials in other fields an opportunity to gain a professional accounting qualification. The course offers both a firm academic grounding and a hands-on appreciation of the industry, so you are ready to use your new skills from day one.
Bachelor/Master of Business
In your first year of study, you'll explore the core concepts of business, giving you critical business skills you can apply in any sector. You'll then go on to build specialised skills and knowledge in your area of interest, or majors. Majors in this degree include:
Employment Relations
Human Resource Management
International Management
Logistics and Supply Chain Management
Management
Marketing
Sustainable Enterprise
Bachelor/Master of Engineering
Graduates of this course will develop knowledge and skills in the planning, design, management, communication, research and critical analysis skills which are vital to a successful career as a professional engineer. Your skills will be enhanced through off-campus industry experience to prepare you for a smooth entry into the workforce.
Master of Engineering
This program will equip graduate engineers with advanced skill levels in a wide variety of engineering fields by providing advanced academic knowledge and advanced practical and problem-solving skills. Many engineers with some experience in engineering practice seek additional project management skills. These programs provide graduates with the skills to make responsible engineering management decisions integrating organisational, technical, economic and human resource considerations and an appreciation of sustainable engineering development. Graduates of the dissertation component can apply for a higher degree by research (PhD/ MPhil) to pursue further research studies in their discipline.
Bachelor/Master of Environmental Science
This course provides students with a strong scientific understanding of global environmental issues and develops technical and scientific competencies in field and laboratory related to: ecological principles and methods, land and environmental impact assessment, design and analysis of experiments and surveys, and spatial measurement, mapping and analysis. The program produces graduates of high quality who will be valued for their expertise in basic scientific disciplines and for their ability to apply their knowledge to cross-disciplinary areas, especially those relating to environmental issues. They will have opportunities to undertake a wide choice of elective units in soil, ecological restoration, conservation biology, water, wildlife or vegetation.
Master of Medical Research
The Master of Medical Research is a full-time, one year program, providing graduates with the opportunity to undertake advanced study and research. This program is designed to provide students with a thorough training in applied scientific research and methodology and will also prepare students for higher degree studies and professional employment. The program consists of coursework and a research component (dissertation). The coursework will provide critical evaluation of research and presentation, develop the student's knowledge and understanding of statistical analysis techniques as applied to scientific research and develop an awareness of research proposal design and background. Students will have the opportunity to develop a research proposal including aims, methodology and a literature review.
Master of Health Professional
The Master of Health Professional Education (MHPE) provides a multidisciplinary program of study for healthcare professionals involved in teaching in a variety of health service delivery settings including the public and private sectors in nursing and allied health. The principal aim of the program is to respond to the growing demands for clinical educators and meet the ongoing professional development needs of clinicians.
Or book an appointment with one of our registered migration agents.
Explore your Australian study pathways with our team of experienced and highly qualified consultants. We can speak other languages apart from English such as Japanese, Mandarin, Tagalog, Spanish, Dutch, Malay, Cantonese, and French in order to assist you in the best way possible. Our goal is to deliver you with personalised guidance in order to help you reach your goals of studying in Australia.
Speak to our Migration consultants via our contact form or calling our Queensland office on (07) 5592 0755.