Skilled Employer Sponsored Regional Visa
Skilled Employer Sponsored Regional (Provisional) Visa (Subclass 494)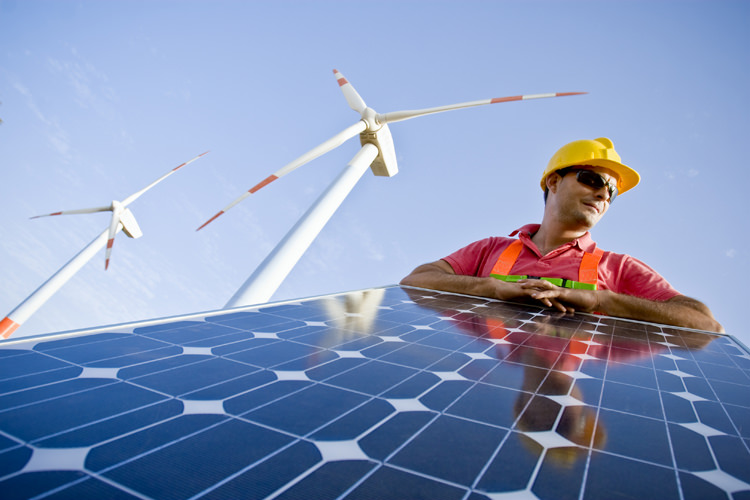 The Australian Government's new 494 visa enables successful applicants to live, work and study in designated regional areas of Australia. It is designed for regional employers to address identified labour shortages within their region by sponsoring skilled workers where employers can't source an appropriately skilled Australian worker. For migration purposes most locations of Australia outside major cities (Sydney, Melbourne and Brisbane) are classed as designated regional areas. Perth and the Gold Coast are classed as regional areas.
If you'd like to apply for this visa, speak to one of our registered migration agents who will ensure that the process is completed correctly and eliminate any confusion. Call us today on (07) 5592 0755. We also offer free initial consultation through our online visa assessment or in-person appointments.
Workers who are granted the 494 visa will be able to stay in Australia for 5 years from the date the visa is granted, be eligible to travel to and from Australia as many times as they like during that time, and the best part is they'll be able to apply for permanent Australian residence from November 16, 2022.
As with all visa applications there are certain requirements that must be met. For the 494 visa these are:
be nominated to work in an occupation on the relevant skilled occupation list
have at least 3 years relevant work experience in your nominated occupation
have a relevant skills assessment, unless an exemption applies
work only for your sponsor or associated entity, unless an exemption applies
be under 45 years of age, unless an exemption applies
meet minimum standards of English language proficiency
Eligibility
be nominated by an approved sponsor – you must be nominated by an employer whose business is lawfully operating in Australia. Before you can apply for the visa, your employer will need to lodge a nomination application for you.
have relevant skills, qualifications and work experience – if you are the primary visa applicant, you must demonstrate that you have the skills, qualifications and work experience necessary to perform the nominated occupation. You must have been employed in the nominated occupation for at least 3 years on a full-time basis and at the skill level required for the nominated occupation. Generally, you should have gained your experience within the last 5 years. The period does not need to be continuous. The government might consider equivalent part-time work.
have a positive skills assessment – you must have your skills assessed as suitable for the nominated occupation by the relevant assessing authority. The assessment will show the government you have the skills to work in the nominated occupation. The skills assessment must be undertaken before your application is lodged. Certain exemptions apply, talk to one of our migration team about your circumstances.
work only for your sponsor – You must only work in your nominated occupation and only work for your nominating employer in regional Australia. If you do not, your visa may be cancelled.
be this age – you must be under 45 years of age when you apply for the 494 visa. Again, certain exemptions apply, speak with This is Australia about your personal situation.
have this level of English language – you must have at least Competent English to be granted this visa. To prove that you have competent English, you'll need to provide evidence that you are a citizen of and hold a valid passport issued by the United Kingdom, the United States of America, Canada, New Zealand or the Republic of Ireland, with your application, or you have obtained one of these English language test results.
You must begin your employment within 90 days of entering Australia if you are outside Australia when your visa is granted, or within 90 days of the visa grant date if you are in Australia when your visa is granted.
There are other health, English language, character and additional requirements that may apply to your application. We'll make sure this is all covered for you.
Include family
With the 494 visa you can also include family members in your application and bring them with you if successful. You can:
include them when you lodge your visa application
add a dependent child after you lodge, but before we decide on your application
Family members who apply for the visa must meet the health and character requirements.
If your partner or dependent children are not included in this application, you must share the reason why (for example: they already hold Australian citizenship or are a permanent resident).
A member of This is Australia's migration team will go over this with you.
Apply from
You can be in or outside Australia, but not in immigration clearance when you apply for the visa and when they decide on your application.
If you apply in Australia, you must hold a substantive visa or a subclass 010 Bridging A visa, a subclass 020 Bridging B visa or a subclass 030 Bridging C visa, otherwise your application will not be valid.
Visa processing times
The Australian Government assesses applications on a case-by-case basis, and actual processing times can vary due to individual circumstances.
Talk to one of our agents to get the best advice and information regarding your personal situation.
Outside travel
Whilst you can travel out of Australia and return as many times as you want while the visa is valid, the time you spend outside Australia does not extend your visa.
Visa label
If your application is successful, the government will digitally link your visa to your passport. You will not get a physical label in your passport.
Skilled Employer Sponsored Regional (Provisional) Visa (Subclass 494) replaced the 187 Visa.
Permanent residence
The 494 visa provides a pathway to apply for permanent residence in Australia. With Australian permanent residency you can stay in Australia permanently, work and study in Australia, enrol in Australia's public healthcare system Medicare, sponsor your relatives to come to Australia, travel to and from Australia for 5 years, and if eligible you can apply for Australian citizenship.
To apply for the Permanent Residence (Skilled Regional) visa (subclass 191) you must have held an eligible visa (491 or 494) for at least 3 years, have had a taxable income at or above the income threshold ($53,900/year) for at least 3 years, and all applicants must have complied with the conditions of their visa.
Entitlements of the SkillSelect – Skilled Employer Sponsored Regional Visa (Subclass 494)
The Skilled Employer Sponsored Regional Visa (subclass 494) will grant you a temporary residency visa valid for 5 years.
You and your eligible family members will be entitled to:
Reside in Australia for up to 5 years;
Live, study and work in a designated regional area of Australia;
Travel in and out of Australia as many times as you want during the duration of the visa;
Apply for permanent residency through the Permanent Residence (Skilled Regional) visa (Subclass 191)
Be eligible for Medicare