Australian Citizenship Requirements
Australian Citizenship Requirements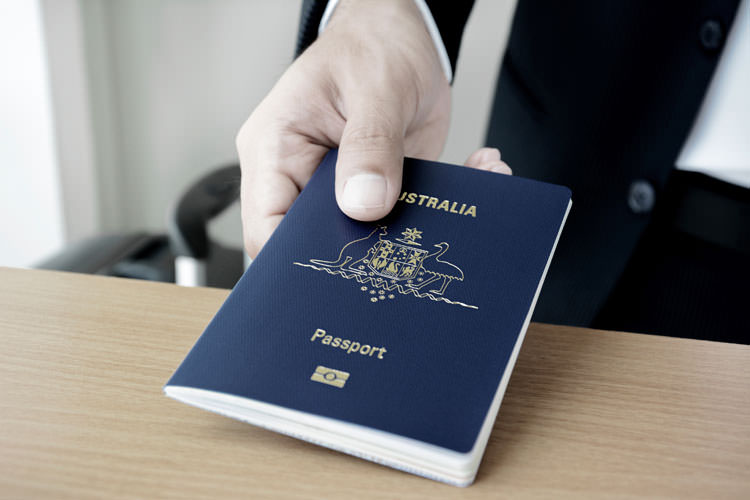 Being a permanent resident of Australia, you would have already enjoyed living in a liberated and democratic society. By making a decision to become an Australian citizen, you are committing to the values of Australia becoming a part of its democracy.
Australian Citizenship Requirements
There are 3 ways to become an Australian citizen:
By birth: If you are born in Australia and at least one of your parents is an Australian citizen or permanent resident of Australia at the time of your birth
By descent: If you are born overseas to an Australian citizen.
By conferral: If you are a permanent visa holder who is residing in Australia
There are certain Australian citizenship requirements you must meet for Australian citizenships, the most common being citizenship by conferral, which may include:
Being an Australian permanent resident
Living in Australia for a period of four years with absences of less than 12 months
Living in Australia for the last 12 months as a permanent visa holder with absences of less than 90 days
Being of good character
Having an adequate knowledge of your responsibilities and privileges as an Australian citizen
Intending to reside in Australia, or to preserve a close connection with Australia
There are also various discretions and special considerations which may vary the general requirements of the above ways to obtain citizenship. This may include:
Being born in Australia and spending the first 10 years of your life her
Being the spouse/partner of an Australian citizens while residing overseas
Holding specific visas and/or having special skills which are of benefit to Australia
Working in specific employment which requires you to travel outside Australia
If you are a permanent visa holder who is unable to meet the general requirements for citizenship in the near future due to personal circumstances, it would still be worth contacting us to determine your eligibility for citizenship.
Applying for Australian Citizenship
This Is Australia has extensive knowledge in the Australian citizenship requirements through many successful applications.
To become an Australian citizen, you must lodge a completed application form with the required documents and pay the applicable fee to DOHA. You will generally be required to present for an interview and pass a test before your application can be approved.
The citizenship test will assess your knowledge of Australia's history and society as well as the responsibilities and privileges of being an Australian citizen.
If approved, you will be invited to participate in an Australian citizenship ceremony and make the Australian Citizenship Pledge after which you will officially become an Australian citizen.
We can assist you with your citizenship application through our 5-step Australian Citizenship process.
Privileges of Australian Citizenship
As an Australian citizen you have a number of privileges, which include:
Voting in Federal and State or territory elections and in a referendum
Applying for work in the Australian Public Service or in the Australian Defence Force
Seeking election to parliament
Applying for an Australian passport
Obtaining help from an Australian embassy/consulate while overseas
Registering children born overseas as Australian citizens by descent
Ready to get your Citizenship?
With our representation and management of the process, our mission is to make applying for Australian Citizenship a straightforward process. Lodge your Citizenship assessment today.
Or book an appointment with one of our registered migration agents.