Caveats for Chefs, Cooks, and Cafe and Restaurant Manager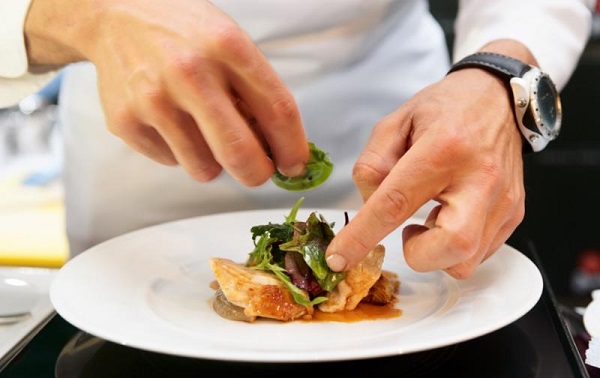 Caveats for Chefs, Cooks, and Cafe and Restaurant Manager
What is a caveat?
Certain occupations on the 457 visa and ENS 186 visa occupation lists have been marked to have additional requirements these occupations have to satisfy. These additional requirements are termed "caveats".
Are you affected?
They affect 457 visa applications that were lodged on or after 1 July 2017, or were lodged before 1 July but have not been finalised. Only ENS 186 visa applications lodged on or after 1 July 2017 will be affected.
Caveats for:
Chef [351311]
Cook [351411]
Cafe or Restaurant Manager [141111]
Excludes positions involved in mass production in a factory setting and positions in a limited service restaurant.
Mass production in a factory setting refers to positions where food is produced using assembly line techniques. There may be a degree of automation involved in the process. Chefs and cooks are expected to be involved in the preparation and cooking of meals from scratch.
A limited service restaurant includes, but is not limited to, any of the following:
Fastfood or takeaway food services;
Fast casual restaurants;
Drinking establishments that offer only a limited food service;
Limited service cafes including, but not limited to, coffee shops or mall cafes;
Limited service pizza restaurants
Fast food or takeaway
Fast food and takeaway food services are establishments that provide food that is quick to prepare or already cooked, distinguishable from cafes and restaurants where there is more extensive preparation of food, where patrons eat on premises, pay after their meals and there is a high level of service and food that is provided
Fast casual restaurants
Fast casual dining services are similar to fast food and takeaway services but have a higher level of service and food and may hold liquor licenses. However, unlike cafes and restaurants, fast casual dining:
Does not provide full table service (includes where a consumer may order at the counter and food is delivered to table)
Has chains or is a franchise and is heavily advertised
Offers streamlined menus that are similar to fast food outlets
Offers speed and takeaway services
Has certain items which are mass produced (even where ingredients are fresh and/or are of a higher quality)
May cater for dietary requirements
Do not have drive through facility
These establishment may claim to be 'gourmet' or 'organic' (and similar) versions of fast food joints.
Drinking establishments that offer only a limited food service
Drinking establishments such as pubs, bars, beer halls or izakayas that have a limited food service and has a narrow food menu serving relatively simple food items are not eligible for the 457 or ENS 186 visa programme. Examples of a limited menu include snacks, such as chips, and common bar food such as tacos, basic pizza and burgers.
If the drinking establishment however has a full menu, providing more complex dishes, they may be eligible. Some such establishments are marketed or classed as 'gastropubs'.
Limited service cafes
These are cafes that have a limited menu, see the trend? Such cafes will not have the strength of a full commercial kitchen and may only serve sandwiches, basic burgers, fish and chips, cakes and pastries. This includes coffee shops and mall cafes.
Limited service pizza restaurants
These pizza outlets serve again a very limited menu and have food items that are to a degree pre-prepared and quicker to cook. Such limited service pizza restaurants may serve few other food items outside pizza, do not provide full table service and would allow customers to eat pizza from pizza boxes whilst on their premises.
Still unsure? How DOHA assesses between full service and limited service
A lot of emphasis has been put on the menu and service that the business is offering in demonstrating that the nominated position meets the skill level expected under ANZSCO definitions (listed further in this article). The Department of Home Affairs (DOHA) will look at the following factors when trying to determine if the establishment provides limited or full food service. Note that not all factors will be relevant and the DOHA will take into account the context of the business and its operations.
Location of the nominated position
How food is ordered, served and consumed
If the business is operating through a chain or franchise arrangement (full service cafes and restaurants that operate under a chain or franchise may still be eligible)
How the business is marketed to the public
If the business is mainly engaged in provided food and beverage serving services for consumption on the premises, even if take away is also an option
If meals are made on site from fresh ingredients, substantial preparation is required, cooking of meals involve a range of equipment and techniques
Menu is comprehensive and incorporates a good variety of ingredients
Full table service is provided where the waiter/waitress will seat and attend to and provide the bill to patrons
Payment is made at the end of the meal
Business has a liquor licence and has a comprehensive selection of alcohol beverages
Business is able to provide for dietary requirements
Menu may change according to the availability of produce
Where the menu is limited, has a focus on speciality/gourmet ingredients at elevated prices
Portions may vary in size due to the nature of its preparation – high human element
Full commercial kitchen and sizeable storage for fresh ingredients
Recognised cafes and restaurants (restaurant industry awards)
Employment at the business has been accepted by TRA as skilled work experience or by a recognised training institution as sufficient to support study in a Certificate III in Commercial Cookery
If different outlets in a chain are designed differently (may include menu) to reflect the local customer base and the outlets are largely owned by companies as opposed to franchisees
The following factors are descriptive of a limited service food service (again certain factors must be taken in context):
No full table service
Well known fast food or fast casual restaurant chain
Business does heavy marketing that signals it is a fast food or fast casual restaurant
Primarily a coffee shop
Part of a franchise or chain operation where outlets are highly identical in design and menu
Speed and convenience offered to patrons who may eat on the premises or takeaway their orders
No or limited seating, largely a takeaway service
Streamlined and limited menus with food prepared to a very standardised format and involves limited preparation
Chefs are not generally employed as while dietary concerns are addressed and food may be prepared with higher quality ingredients, are still mass produced
Simple kitchen for heating or final cooking of food
Business is located within a food hall or food court and provides fast food or takeaway services
Patrons pay before receiving their orders
Limited seating and communal tables to be shared with other businesses
Meals are packaged or are mainly street (handheld) foods
Meals are served in disposable containers
Reservations are not required or provided for
Food is distributed from a central location
Food is apportioned into predetermined quantities and sizes and are ready to cook having already with seasoned
Cooking times are predetermined and do not require the preparer to have skills
Employees are covered by the fast food industry award
Business has been recognised visa fast food industry awards
ANZSCO definitions
Here are the roles and responsibilities expected in a skilled chef [351311]:
planning menus, estimating food and labour costs, and ordering food supplies
monitoring quality of dishes at all stages of preparation and presentation
discussing food preparation issues with Managers, Dietitians and kitchen and waiting staff
demonstrating techniques and advising on cooking procedures
preparing and cooking food
explaining and enforcing hygiene regulations
may select and train staff
may freeze and preserve foods
That of a skilled cook [351411]:
examining foodstuffs to ensure quality
regulating temperatures of ovens, grills and other cooking equipment
preparing and cooking food
seasoning food during cooking
portioning food, placing it on plates, and adding gravies, sauces and garnishes
storing food in temperature controlled facilities
preparing food to meet special dietary requirements
may plan menus and estimate food requirements
may train other kitchen staff and apprentices
And that which is expected of a cafe/restaurant manager [141111]:
planning menus in consultation with Chefs
planning and organising special functions
arranging the purchasing and pricing of goods according to budget
maintaining records of stock levels and financial transactions
ensuring dining facilities comply with health regulations and are clean, functional and of suitable appearance
conferring with customers to assess their satisfaction with meals and service
selecting, training and supervising waiting and kitchen staff
may take reservations, greet guests and assist in taking orders
For cafe/restaurant managers the nominated position is not eligible for the 457 or ENS 186 programme where the position requires a significant amount of time performing administrative, sales or serving tasks as opposed to organising and running the cafe/restaurant operations.
Providing evidence
It is important to give as much evidence as possible to support that the business falls under 'full service'. In understanding what the DOHA is looking for in assessing the nature of an establishment, a stronger application can be made.
Examples of documents could include (non exhaustive list):
Menu and evidence of how menu changes over time with produce
Photos of food preparation
Photos of a full commercial kitchen
Evidence of fresh and/or gourmet ingredients ordered
Photos of the dining area
Training of waiters/waitresses
It can be a tricky application especially if your food business sits on the line. As always, we highly recommend speaking to an experienced migration agent especially with all the 1 July changes as well as the oncoming March 2018 changes, especially if you are planning to employ your nominee in the long term.
Source: imminews.com.au
At This is Australia our team of professional migration agents are on hand to give you the most up-to-date information on visa requirements.
Contact us today for all your Australian migration needs.
Or book an appointment with one of our registered migration agents.
We strive to keep abreast of the all 
the latest news
 and goings on in the complex world of migration. For regular updates and to be part of the community, don't forget to like our 
Facebook Page
.