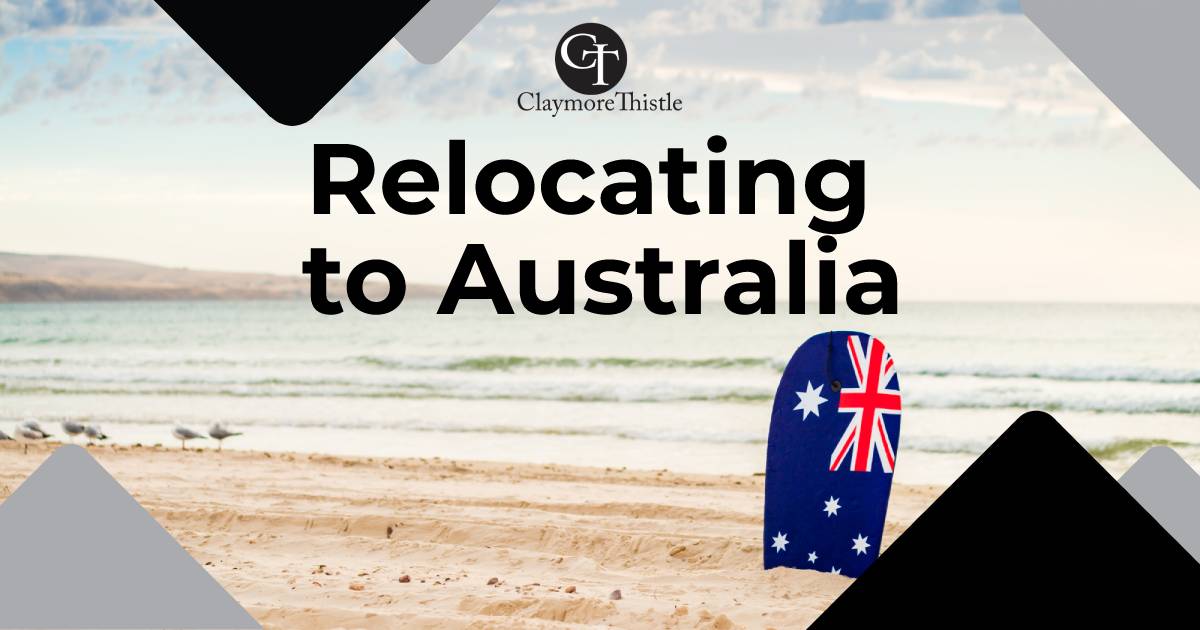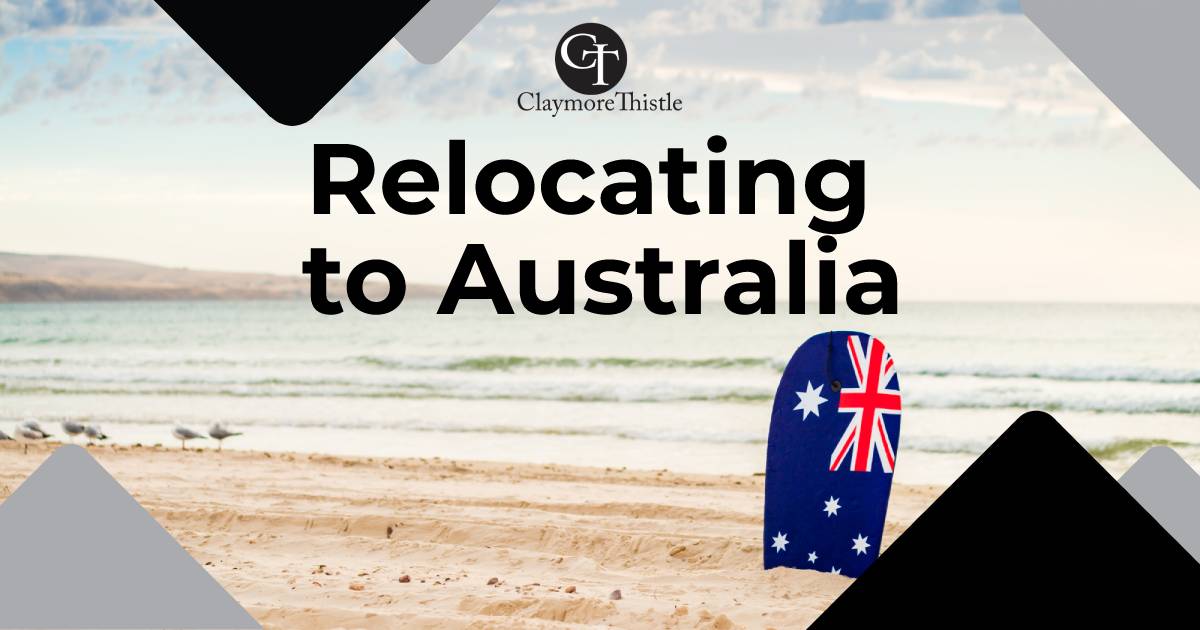 Moving house is a nightmare. Moving countries? Well… although it is a dream come true for many, the finer details of relocating can be extremely stressful. That's why our friends at Claymore Thistle have created a service that takes care of all the details so that their clients can relax and focus on the move ahead. Whether you require personal or corporate relocation, Claymore Thistle will get you moving.
Have you thought about what you need to do in order to relocate? Claymore Thistle has their comprehensive relocation services encompass:
Executive Relocations: moving your employees abroad.
Outbound Services: selling real estate and goods, packing and cleaning.
Visas: in partnership with This is Australia Migration Services, we utilize their 20+ years of experience to ensure a smooth transition into Australia.
Accommodation: whether it be renting, buying, or some another type of accommodation arrangement.
Suburb Analysis: not sure where to live? Claymore Thistle will match you to the best area depending on your needs.
Orientation: guided tours of the city of your choice.
Kindergarten/Schools/Universities: a very important aspect for those with children and/or spouses needing to study.
Pets: who could leave without their fluffy friends? Claymore Thistle organises their relocation, too.
Travel arrangements: flights, cars, transit accommodation… Claymore Thistle has it covered.
If you have any other questions or concerns about relocating to Australia, contacting an experienced relocation agent is the number one solution to easing the often complicated and strenuous process, whether you are interested in personal relocation or corporate relocation.
Claymore Thistle are there for you to take the stress out of relocating, making your move as seamless as possible. When you move with Claymore Thistle, you know you are in safe hands.
Or book an appointment with one of our registered migration agents.
We strive to keep abreast of the all 
the latest news
 and goings on in the complex world of migration. For regular updates and to be part of the community, don't forget to like our 
Facebook Page
.