Important Changes to the Job Ready Program (JRP) from 1 July 2022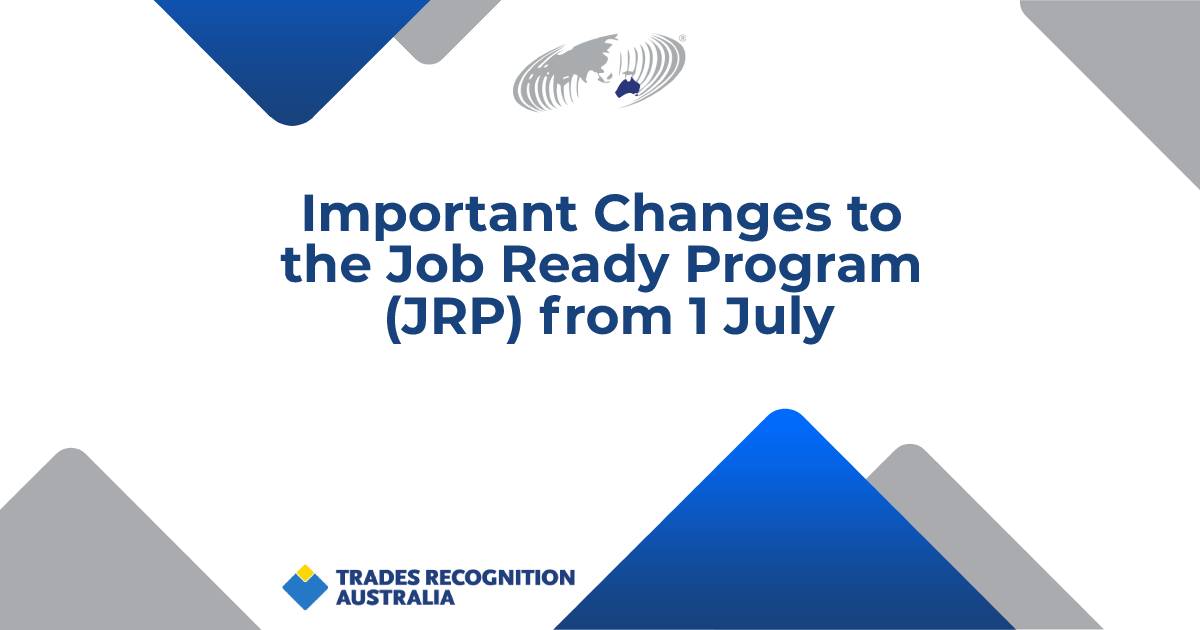 Important Changes to the Job Ready Program (JRP) from 1 July 2022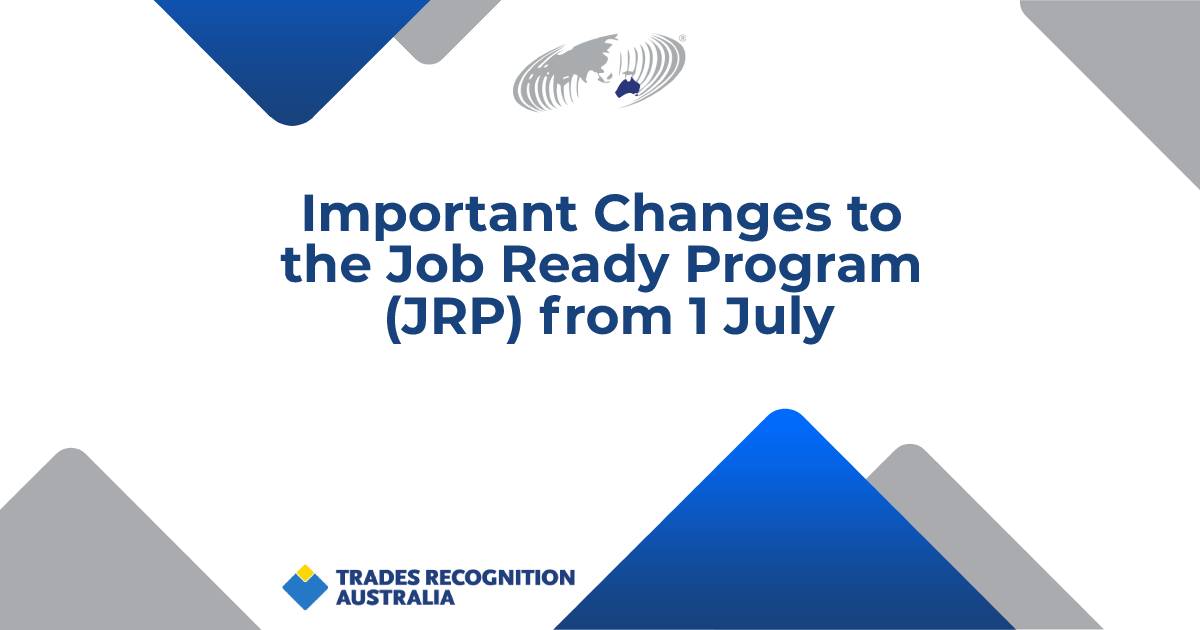 From 1 July 2022, the Job Ready Program (JRP) will move from a four (4) step program to a three (3) step program.
As a result of this key change, no new applications for the Provisional Skills Assessment (PSA) [Step 1 of the JRP] will be accepted after 4.00 pm (AEST) on 30 June 2022.
From 1 July 2022, JRP applications will be accepted for the new three step JRP process by selecting the JRP Program Registration and Eligibility option.
What you need to do
If you have not started your PSA application before 1 July 2022, you will not be able to apply for a PSA. You will need to apply under the new JRP process on or after 1 July 2022.
If you have applied for a PSA outcome before 1 July 2022, your application will be processed, and you will receive your PSA outcome.
If you have received a PSA outcome before 1 July 2022, your progress through the JRP will not be affected.
Source: Important Changes to the Job Ready Program (JRP) from 1 July.
At This is Australia, we understand that the Job Ready Program can be stressful for everyone involved. For professional services, contact one of our qualified migration agents. To find out whether you qualify for the Job Ready Program or a skilled migration visa, get in touch with us through our booking form or call our Queensland office on (07) 5592 0755.
Or book an appointment with one of our registered migration agents.
We strive to keep abreast of the all 
the latest news
 and goings on in the complex world of migration. For regular updates and to be part of the community, don't forget to like our 
Facebook Page
.