No Age Limit for 'Legacy' 457 Workers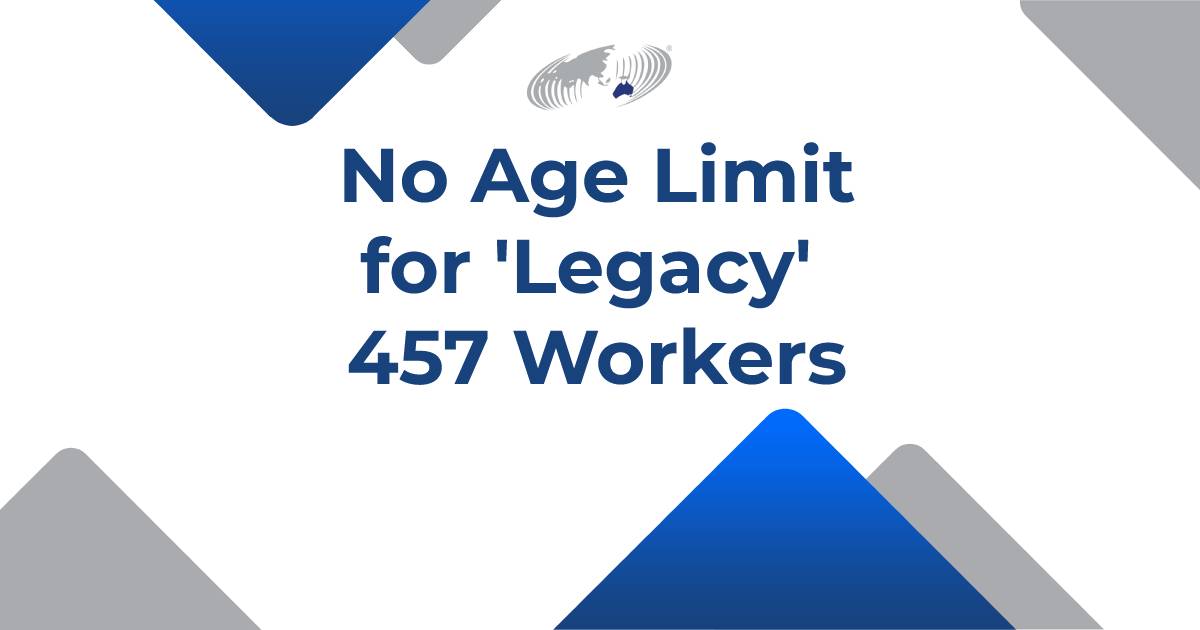 No Age Limit for 'Legacy' 457 Workers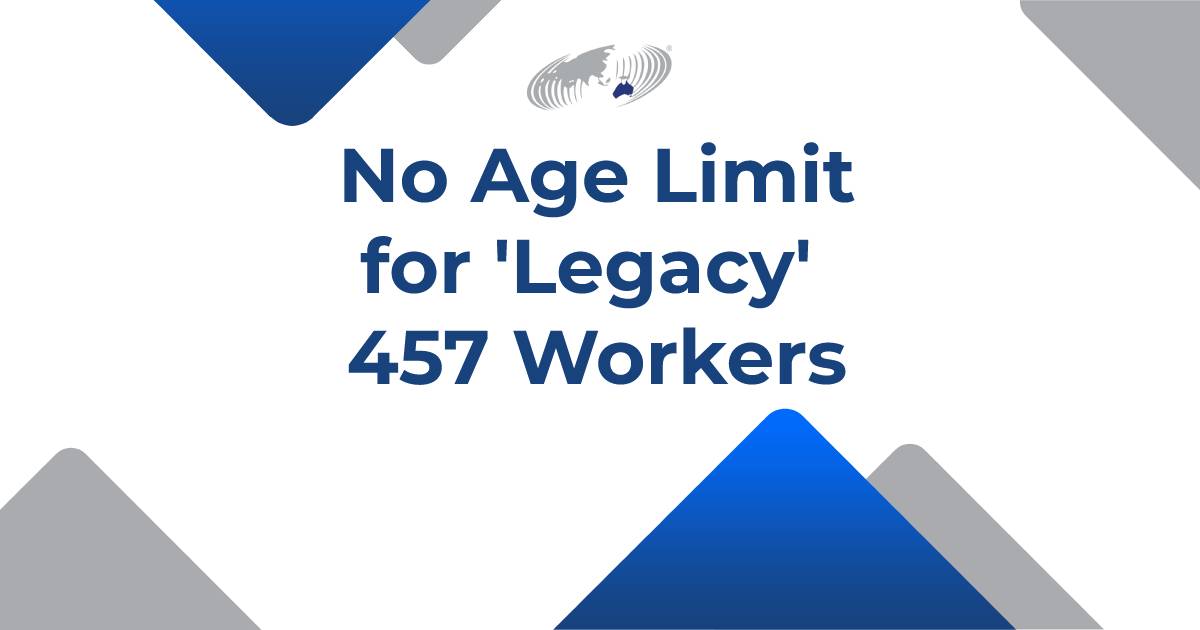 From 1 July 2022, more subclass 457 (Temporary Work (Skilled)) visa holders will be eligible for permanent residence in Australia.
A new Legislative Instrument has been put into force to specify certain legacy 457 workers as an additional class of persons in the Migration Regulations. This will exempt them from the age requirement for the subclass 186 visa in the Temporary Residence Transitional stream.
Background
In response to the strong labour demand and the declining number of temporary visa holders in 2021 due to the COVID-19 pandemic, the Australian Government announced on 25 November 2021 that measures will be introduced to improve access to permanent residence for certain temporary skilled visa holders. These include some 'legacy' Subclass 457 holders, who are ineligible to meet the age requirement under the subclass 186 visa in the Temporary Residence Transition stream
The measure implements the recommendation by the Joint Standing Committee on Migration through their inquiry into Australia's skilled migration system. The Prime Minister, through an exchange of letters, has provided authority for this measure.
Who is a 'Legacy Worker'?
As the Government announced on 18 April 2017 that the subclass 457 visa would close to new applications on 18 March 2018 and be replaced by the Subclass 482 (Temporary Skill Shortage) visas (subclass 482 visa), transitional arrangements were put in place at the time for existing subclass 457 visa holders and applicants to continue to access permanent residence through a subclass 186 visa or subclass 187 visa. The cohort of 'transitional 457 workers under 50', specified as a class of persons in LIN 19/216, formed part of these transitional arrangements. However, subclass 457 visa holders who were 50 years old or older at time of application for their subclass 186 visa or subclass 187 visa, or applied for their subclass 457 visa on or after 18 April 2017 (legacy 457 workers), were not able to access those transitional arrangements.
Therefore, a 'legacy worker' is a subclass 457 visa holder who was not able to take advantage of the 2018 transitional arrangements, including those who subsequently applied for and were granted a subclass 482 visa.
If you believe you are 'legacy worker', or would simply like more information, please contact us today to book a consultation with one of our Migration Agents/Legal Practitioners.
Or book an appointment with one of our registered migration agents.
We strive to keep abreast of the all 
the latest news
 and goings on in the complex world of migration. For regular updates and to be part of the community, don't forget to like our 
Facebook Page
.