Latest Changes to DAMA Occupation Lists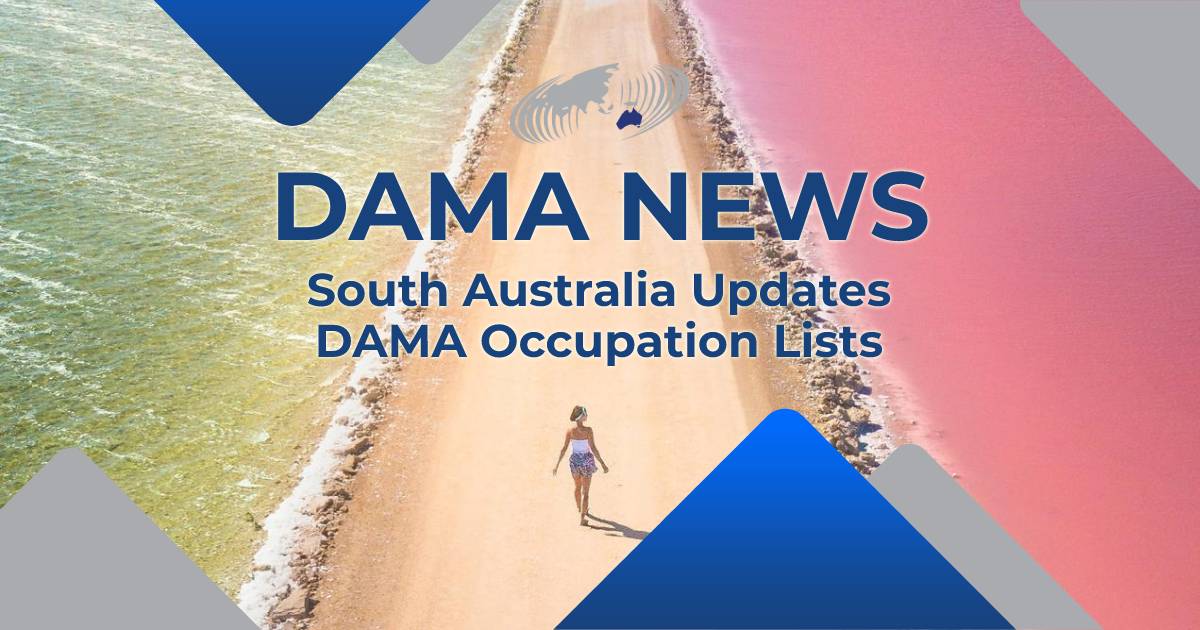 Latest Changes to DAMA Occupation Lists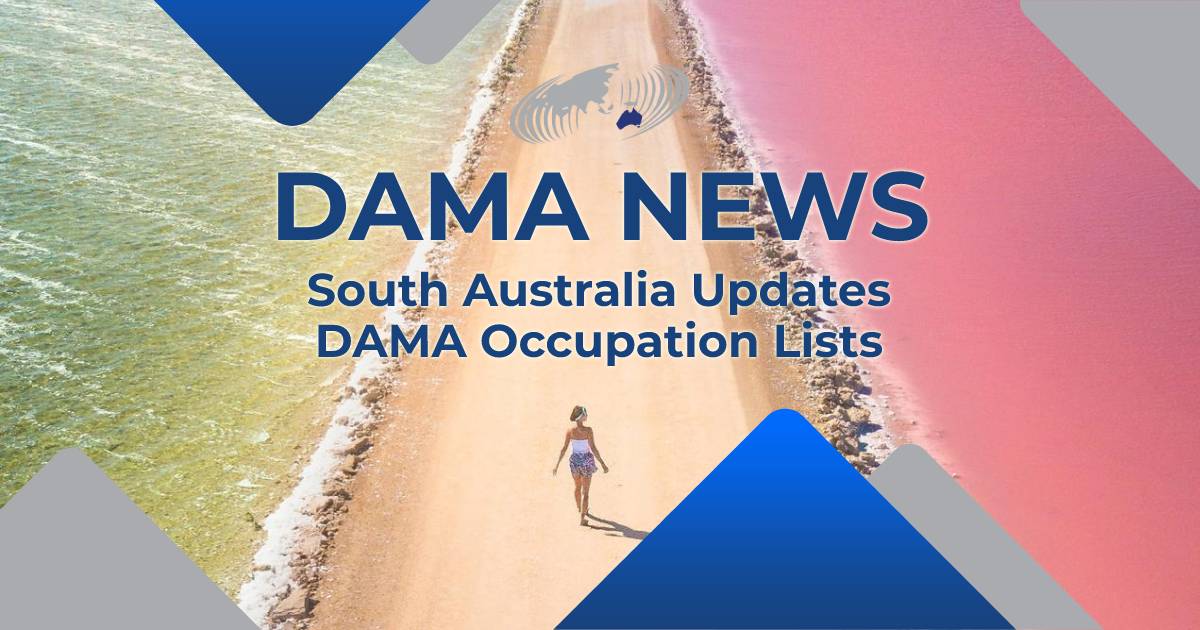 Skilled & Business Migration would like to advise that following an annual review, the Australian Government has agreed to the following changes to South Australia's two Designated Area Migration Agreements (DAMAs).
DAMA Occupation List
South Australia has secured a range of new occupations under the DAMAs with a focus on hospitality and tourism, motor trades, agribusiness, manufacturing and forestry occupations.  See the full DAMA Occupation List here.
Concessions and PR Pathways
The DAMAs include concessions to several standard visa requirements, such as lowering the work experience, English language and age requirements.  A permanent residency pathway is offered to highly skilled applicants under the DAMAs.
Skills Assessing Authority
The South Australian Government continues to act as a skills assessing authority for occupations that currently have no alternative skills assessing authority.  This will allow previously ineligible occupations to now be available for skilled migration.
Skilled & Business Migration remains committed to supporting our South Australian employers and ensuring they are able to fill skills shortages in their businesses.
What is a DAMA?
A Designated Area Migration Agreement (DAMA) is a formal agreement between the Australian Government and a regional state or territory authority. DAMA permits employers in designated areas to sponsor skilled and semi-skilled overseas workers for positions they are unable to fill with local workers. It is custom-made to address current and growing labour market shortages and local terms and conditions of employment.
Or book an appointment with one of our registered migration agents.
We strive to keep abreast of the all 
the latest news
 and goings on in the complex world of migration. For regular updates and to be part of the community, don't forget to like our 
Facebook Page
.