Post Study Work Rights Extended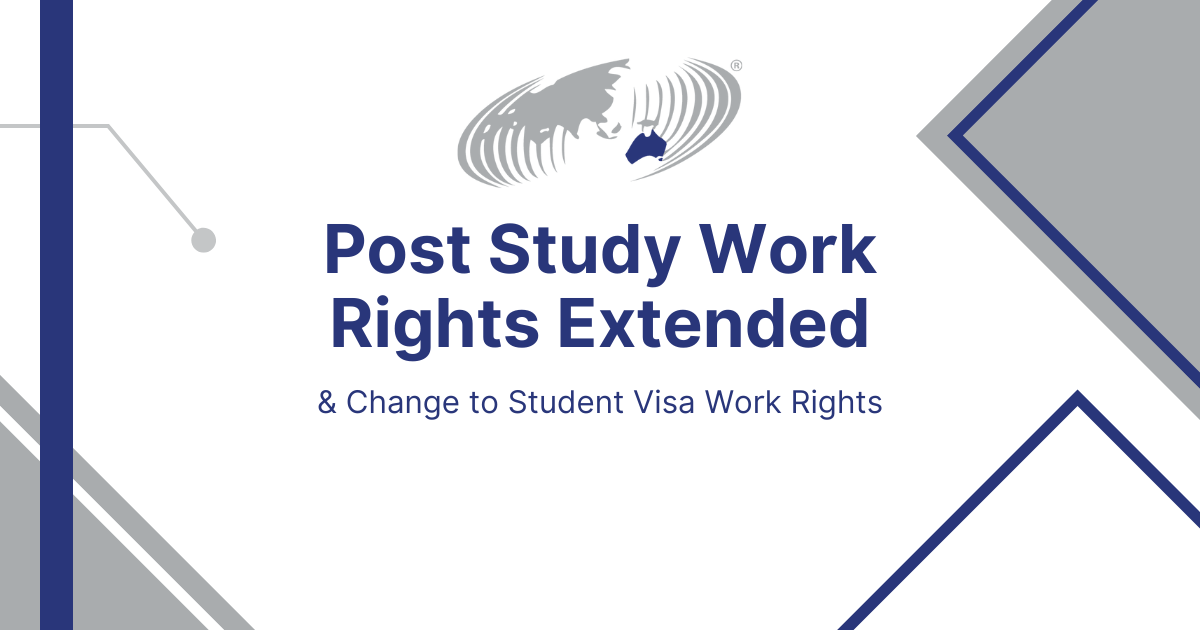 Post Study Work Rights Extended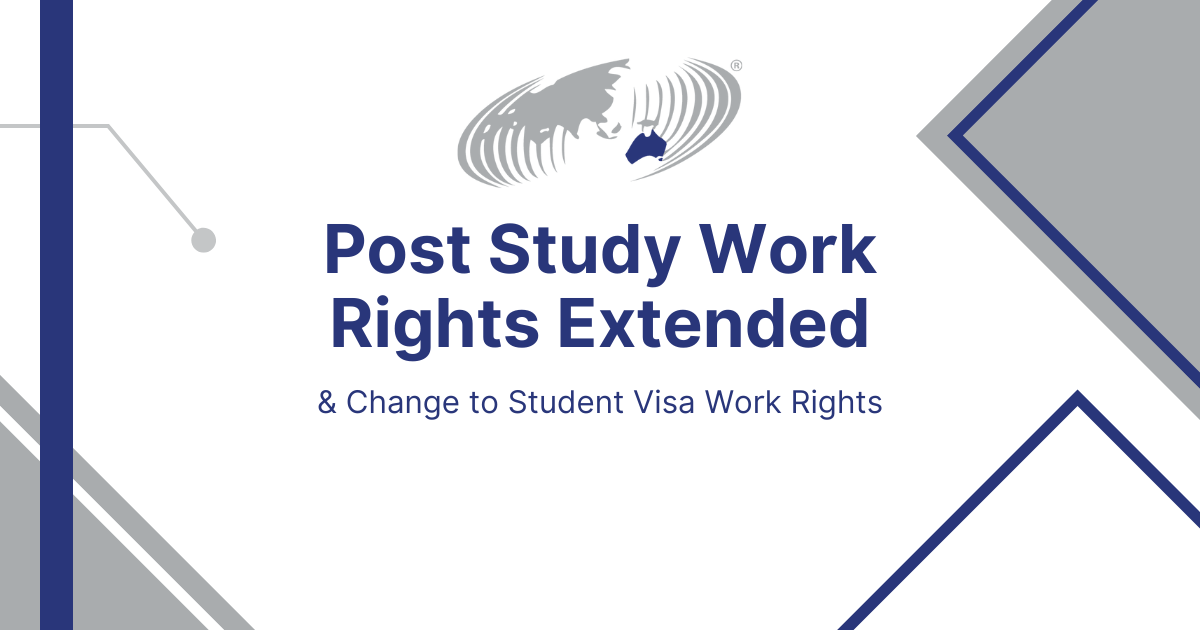 Temporary Graduate Visa Changes
The Government has announced details on the increase to post-study working rights for eligible international higher education graduates to address Australia's critical skills shortages.
These changes will come into effect from 1 July 2023.
Eligible international graduates with select qualifications will now have an additional two years extended on their Temporary Graduate visa.
Extensions will increase from:
two years to four years for select Bachelor degrees
three years to five years for select Masters degrees
four years to six years for all PhDs
Who is eligible?
The extension applies to key industries such as the teaching, health, engineering and agricultural sectors and is on top of the extra two years currently available to eligible graduates who study and work in regional areas.
Further information including the full list of eligible qualifications is available in the Post-study work rights report.
Changes to Student Visa Work Rights
From 1 July 2023, work rights for international students will be capped again, but at a higher level of 48 hours per fortnight. Pre-pandemic, work rights for international students were capped at 40 hours per fortnight, although this restriction was relaxed during the pandemic to help meet workforce shortages. More information about the 485 Visa Changes.
Further information can be found in the International Student Working Hour Cap Factsheet.
Ready to Pursue Your Studies in Australia?
Start your journey to Australia with a Student Visa. Get access to the best universities, colleges and educational institutions in the country. Learn more about Student Visas.
Or book an appointment with one of our registered migration agents.
We strive to keep abreast of the all 
the latest news
 and goings on in the complex world of migration. For regular updates and to be part of the community, don't forget to like our 
Facebook Page
.