Settling into Western Australia: Housing, Cost of Living, Education, Leisure, and Practical Tips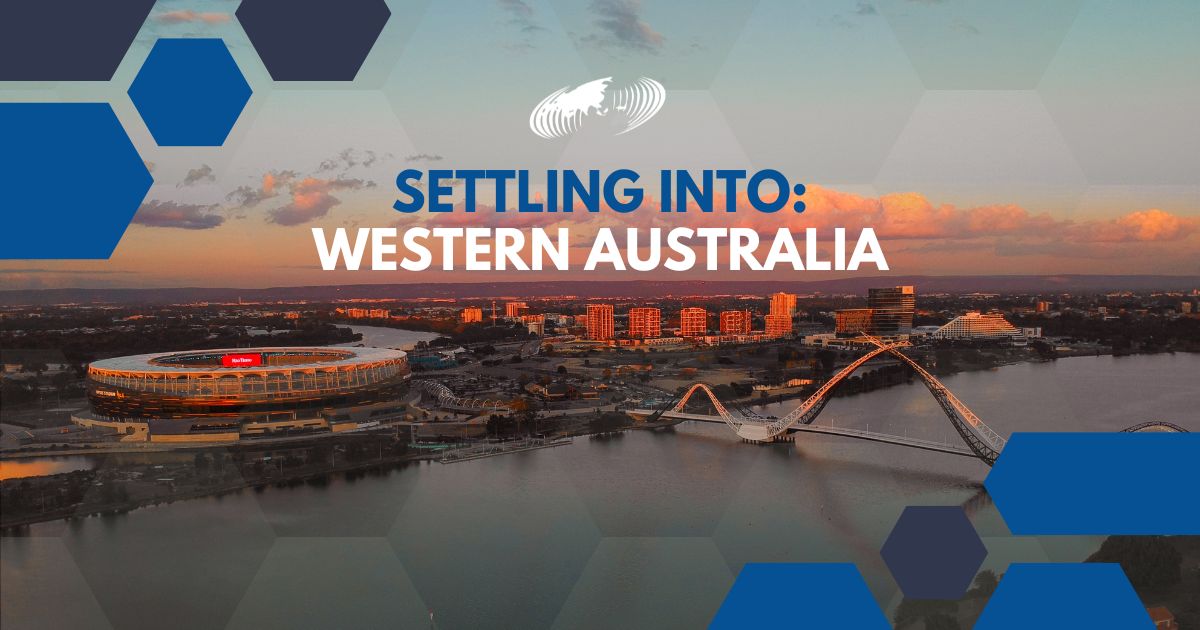 Settling into Western Australia: Housing, Cost of Living, Education, Leisure, and Practical Tips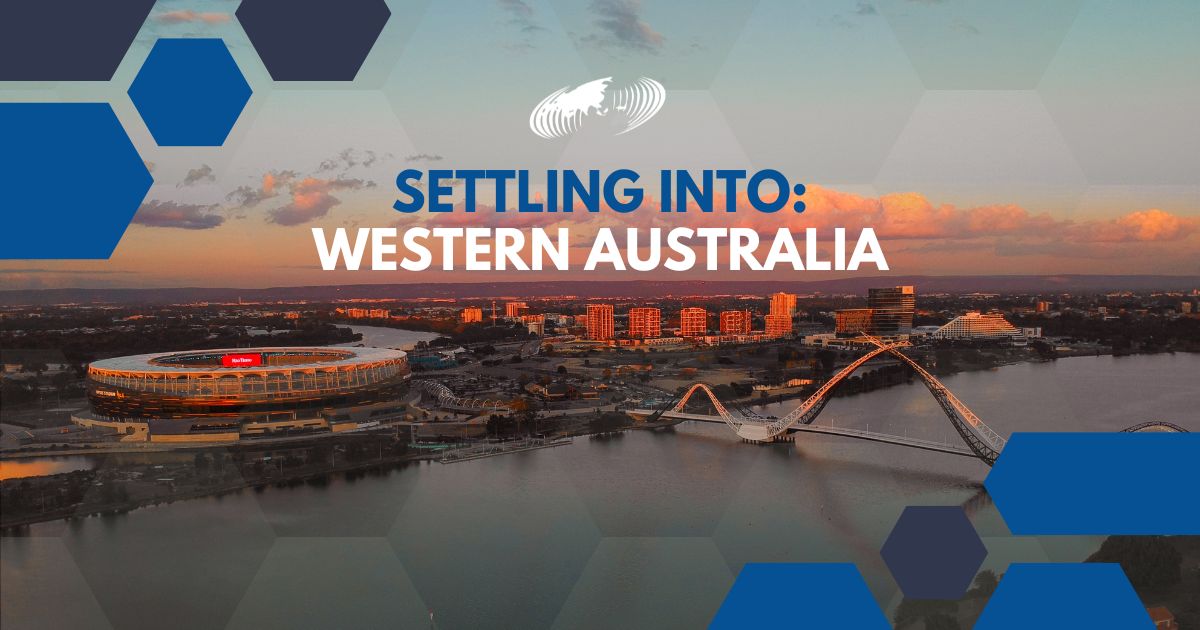 Embarking on the journey of migration to Western Australia is a profound decision that encompasses not only the practical aspects of housing, cost of living, and education but also the allure of leisure and exploration. Western Australia offers a rich blend of opportunities and experiences for newcomers, from its diverse housing options and cost of living considerations to its world-class education offerings for overseas students. This comprehensive guide will delve into the nuances of settling into Western Australia, covering housing, cost of living, education prospects, leisure activities, and practical tips to ensure a smooth transition and a fulfilling life in this vibrant region.
The Australian government has designated certain areas of the country as 'regional' and given migrants to those areas extra incentives to live, work, study and play there. Even Perth has been classified as regional for migration purposes. And while major cities on the East Coast often steal the limelight, Australia's regional areas present their own set of advantages, including welcoming communities, lower costs of living, and abundant natural beauty.

Housing Options and Considerations:
Western Australia boasts an array of housing choices to cater to different lifestyles and preferences. Whether you're seeking urban living or a serene suburban setting, there's something for everyone. Here's an in-depth look at housing considerations:
The rental market in Western Australia is dynamic and varied. It's essential to research extensively before your arrival to gain insights into the rental costs in different neighbourhoods. High-demand areas closer to the city centre may command higher rents due to their proximity to amenities and employment opportunities. On the other hand, more affordable options can often be found in suburban locales, offering a quieter and family-friendly atmosphere.
Real estate agencies play a pivotal role in assisting newcomers in finding suitable housing. These professionals are well-versed in the local market and can guide you through the process of finding listings that match your criteria. They can also provide valuable advice on rental agreements, negotiations, and lease terms, ensuring a smoother transition into your new home.
Consider booking temporary accommodation upon arrival, such as serviced apartments or short-term rentals. This approach allows you time to explore different neighbourhoods and get a feel for the local lifestyle before committing to a long-term lease. It's an excellent way to make an informed decision about the area that suits your preferences and needs.
When selecting a suburb, consider factors such as proximity to work, public transportation options, schools (if you have children), and the availability of essential amenities like grocery stores, parks, and recreational facilities. Each suburb in Western Australia has its own unique character, ranging from bustling urban environments to laid-back coastal communities. Researching these aspects will help you make an informed choice that aligns with your lifestyle.

Cost of Living Breakdown:
Understanding the cost of living is integral to effective financial management. While expenses can vary based on location and personal choices, a comprehensive breakdown unveils the financial landscape. Accommodation costs, transportation expenditures, grocery bills, dining out indulgences, and utilities allocation form the quintessential pillars of your financial plan. Conscientious budgeting fosters a balanced financial journey, allowing you to channel resources toward your aspirations.
Accommodation Costs: Rental expenses typically comprise a significant portion of your monthly budget. The cost of renting an apartment or house varies based on factors such as location, size, and amenities. Apartments in the city centre tend to be more expensive, while suburban areas offer more affordable options. On average, a one-bedroom apartment in the city centre can range from AUD 1,800 to AUD 2,500 per month, while a similar apartment outside the city might cost around AUD 1,400 to AUD 1,800.
Transportation Expenses: Public transportation is a convenient and cost-effective way to get around in Western Australia. A monthly transportation pass for buses and trains can cost around AUD 120. If you choose to own a car, you'll need to budget for expenses such as fuel, insurance, registration, and maintenance.
Grocery Bills and Essentials: The cost of groceries can vary depending on your dietary preferences and shopping habits. On average, a weekly grocery shop for a single individual can amount to around AUD 70 to AUD 100. Shopping at local markets and opting for seasonal produce can help you save on food expenses.
Dining Out and Entertainment: Dining out is a popular activity in Western Australia, with a diverse range of restaurants and eateries to choose from. The cost of a meal at a mid-range restaurant can range from AUD 25 to AUD 40 per person. Balancing dining out with home-cooked meals can help you manage your entertainment expenses.
Utilities Allocation: Monthly utility bills, including electricity, heating, cooling, and water, can range from AUD 150 to AUD 250 for a standard apartment. The exact amount will depend on your usage and the location of your residence.

Education Opportunities for Overseas Students:
Western Australia stands as an academic haven, offering world-class education to overseas students. Renowned universities such as the University of Western Australia, Curtin University, and Murdoch University beckon with diverse study programmes. Navigating the student visa application process, enrolment requisites, and English language proficiency criteria constitutes the cornerstone of your academic pursuit. Comprehensive support services tailored to international students foster a seamless transition, nurturing your academic and personal growth.
Diverse Study Programmes: Western Australia's universities offer a wide range of study programmes across various disciplines, ensuring that students have ample choices to pursue their academic interests. Whether you're interested in business, engineering, arts, or sciences, you'll find suitable programmes that align with your goals.
Student Visa Application: The process of obtaining a student visa to study in Western Australia involves several steps. You'll need to provide proof of enrolment in a recognised educational institution, demonstrate sufficient financial means to support yourself during your studies, and meet health and character requirements. It's essential to start the application process well in advance to ensure a smooth transition. Contact This is Australia for more information on Studying in Western Australia.
English Language Proficiency: Most universities in Western Australia require international students to demonstrate English language proficiency through standardised tests such as IELTS or TOEFL. Meeting the minimum language requirements is crucial for successful admission to your chosen programme.
Support Services for International Students: Universities in Western Australia are committed to ensuring a positive and enriching experience for international students. They offer a range of support services, including language assistance, academic advising, cultural integration programmes, and counselling services. These resources are designed to help you adapt to your new environment and excel in your studies.

Leisure and Popular Sports:
Leisure pursuits and sports are deeply woven into the fabric of Western Australia's lifestyle. The region's pristine beaches beckon water enthusiasts, from surfers riding the waves to snorkellers exploring vibrant marine life. Land-based activities encompass cricket, Australian rules football, and rugby. The Australian Outback invites intrepid explorers to traverse rugged terrain, while hiking and biking trails offer breath-taking encounters with nature's splendour.
Beach Culture: Western Australia's stunning coastline is a playground for beach lovers. Popular beaches like Cottesloe, Scarborough, and Bondi offer opportunities for sunbathing, swimming, and water sports. The crystal-clear waters of the Indian Ocean make it a haven for surfers and divers, with some of the world's best reef breaks and underwater landscapes.
Outdoor Adventure: The vast landscapes of Western Australia provide ample opportunities for outdoor adventure. The Kimberley region, known for its rugged gorges and ancient rock formations, offers trekking and camping experiences that take you deep into the heart of nature. The Pinnacles Desert in Nambung National Park presents an otherworldly spectacle, with thousands of limestone pillars rising from the sand.
Sports and Recreation: Sports play a significant role in Western Australia's culture. Australian rules football, known as "Aussie Rules," is immensely popular, and attending a match at the Optus Stadium in Perth is an exhilarating experience. Cricket is another favourite, with Perth hosting international matches at the WACA Ground. The Swan River offers opportunities for kayaking, paddleboarding, and sailing.
Wildlife Encounters: Western Australia's unique fauna is a delight for wildlife enthusiasts. Rottnest Island is home to the quokka, a friendly marsupial known for its photogenic smile. The Whale Shark Migration along the Ningaloo Reef is a must-see spectacle, allowing you to swim alongside these gentle giants in the pristine waters.

Tourist Attractions:
Western Australia's tourist attractions are a tapestry of wonders that reflect the region's natural beauty and cultural heritage. The iconic Rottnest Island enchants visitors with its turquoise waters and adorable quokkas, while the stunning Pinnacles Desert evokes an otherworldly ambiance. Fremantle's maritime charm and Perth's bustling urban vibrancy offer captivating experiences. The Margaret River wine region entices with its vineyards and gourmet delights, while the Kimberley region's ancient landscapes beckon with awe-inspiring grandeur.

Shorter, Direct Flights to Europe from Perth:
For those seeking connectivity to Europe, Perth offers a gateway to swift and convenient travel. Direct flights from Perth to European destinations such as London provide a seamless link between Western Australia and the European continent. The accessibility of these flights not only enhances your travel options but also fosters a sense of global connectivity, allowing you to effortlessly explore diverse cultures and experiences.
Global Connectivity: Perth's strategic location on the western coast of Australia makes it an ideal departure point for flights to Europe. The non-stop flight from Perth to London covers a distance of approximately 14,500 kilometres and takes around 17 hours, making it one of the longest non-stop flights in the world.
Time and Convenience: Direct flights from Perth to Europe offer the advantage of saving time and eliminating the need for layovers. This means you can arrive at your European destination more quickly, allowing you to maximise your travel experience and make the most of your time abroad.
Exploring Europe: The direct flight option opens up a world of possibilities for exploring Europe's diverse cultures, cuisines, and landscapes. From the historic charm of London to the romance of Paris and the vibrant cities of Spain, you can embark on unforgettable journeys without the hassle of multiple connections.
Incentives
To boost diversity and prosperity in regional Australia, there is additional incentive for international students to study at a regional institution and to live in regional areas post-study: Since 2021, international students studying at all regional locations are offered an extension on the standard two year Post-study work stream of the Temporary Graduate (subclass 485) visa (TGV), which applies to Bachelor and Masters by coursework graduates. More information about the 485 Visa Changes.
Eligibility will include international students who studied at a regional campus of a metropolitan university. The additional post-study work arrangements  will require ongoing residence in a regional area.
Regional areas are also attractive to those interested in the following visa Subclasses:
To be eligible for permanent residence, holders of the skilled regional provisional visas will need to show they have lived and worked in regional Australia while holding one of these visas. They can then apply for the Permanent Residence (Skilled Regional) visa (subclass 191)
Settling into Western Australia is a multifaceted journey that encompasses housing, financial management, education, leisure pursuits, and a rich tapestry of experiences. By immersing yourself in the region's offerings, you'll forge a path towards a fulfilling life enriched by opportunities and adventures unique to Western Australia. Beyond mere migration, you're embarking on a transformative odyssey that promises growth, discovery, and a tapestry of memories waiting to be woven. The vibrant culture, stunning landscapes, and world-class opportunities of Western Australia await your embrace as you embark on this extraordinary chapter of your life.
Or book an appointment with one of our registered migration agents.
We strive to keep abreast of the all 
the latest news
 and goings on in the complex world of migration. For regular updates and to be part of the community, don't forget to like our 
Facebook Page
.