This is Australia Bond University Lecture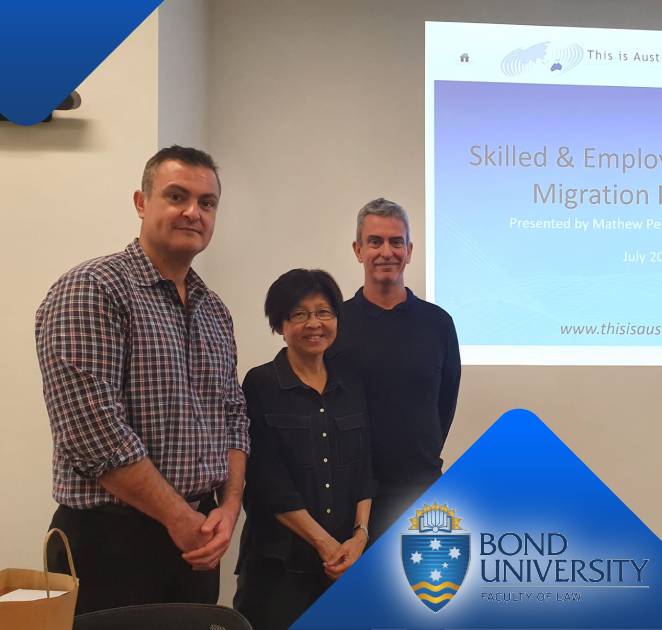 This is Australia Bond University Lecture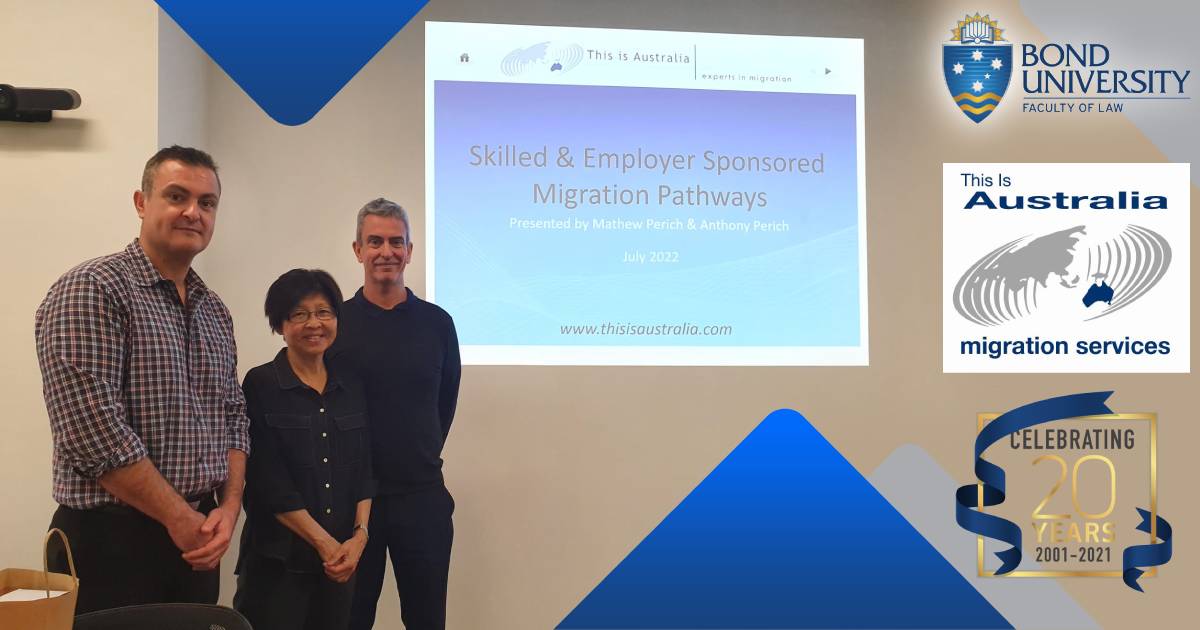 This is Australia's director and principal Migration Agent, Mathew Perich, together with Migration Lawyer, Anthony Perich, were recently welcomed back to lecture Immigration Law and Policy to Law Students at Bond University.
Mathew and Anthony frequently provide lectures to universities and colleges and they have been regular guest lecturers for the Bond University Law Faculty for over 10 years.
The lecture this year focused on the developments in skilled and employer sponsored migration and also addressed the Migration Amendment (Regulation of Migration Agents) Bill 2019.
The Bond Law students listened to Mathew and Anthony's professional opinions regarding the direction of Immigration Law and Policy in Australia – as they both provided possible solutions during the Covid-19 Pandemic and commentary on the major changes in migration, including recent changes to the Temporary Graduate visa (Subclass 485).
Mathew and Anthony would like to thank the Bond University Law students for their attendance and engagement. It was welcoming to have so many questions and interest in our legal field of Immigration Law and Policy.
A big thank you from This is Australia to the Law Faculty and Assistant Professor Ms Hwee Cheng Goh for continuing to make the lectures possible each year.
Or book an appointment with one of our registered migration agents.
We strive to keep abreast of the all 
the latest news
 and goings on in the complex world of migration. For regular updates and to be part of the community, don't forget to like our 
Facebook Page
.