Government Taking Action to Process Visas Faster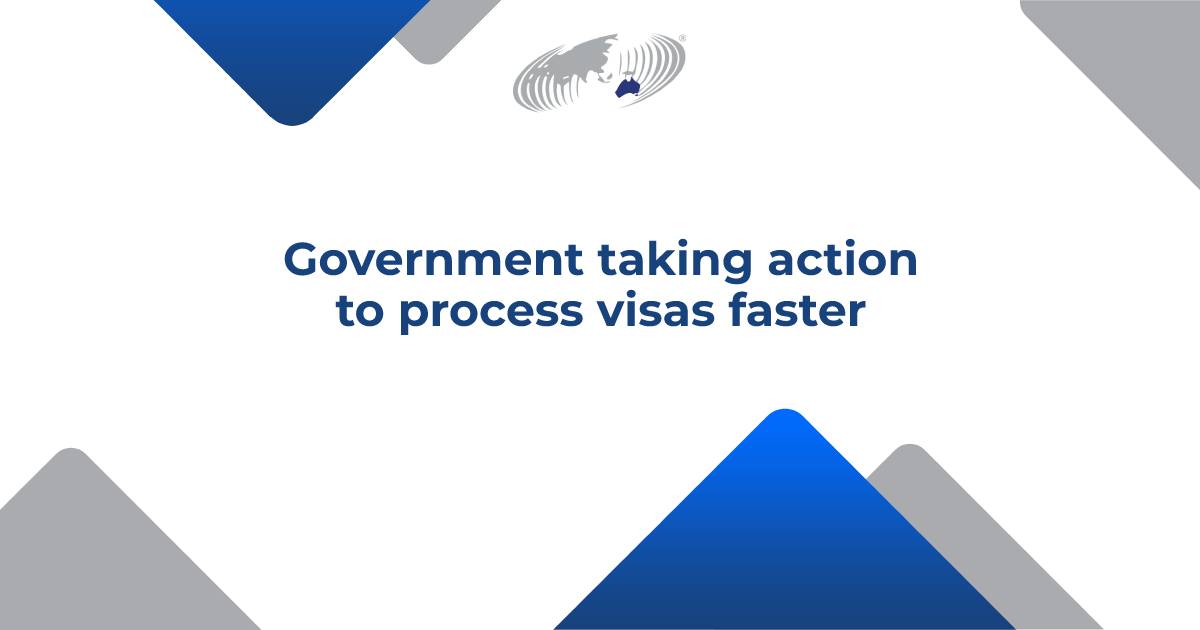 Government Taking Action to Process Visas Faster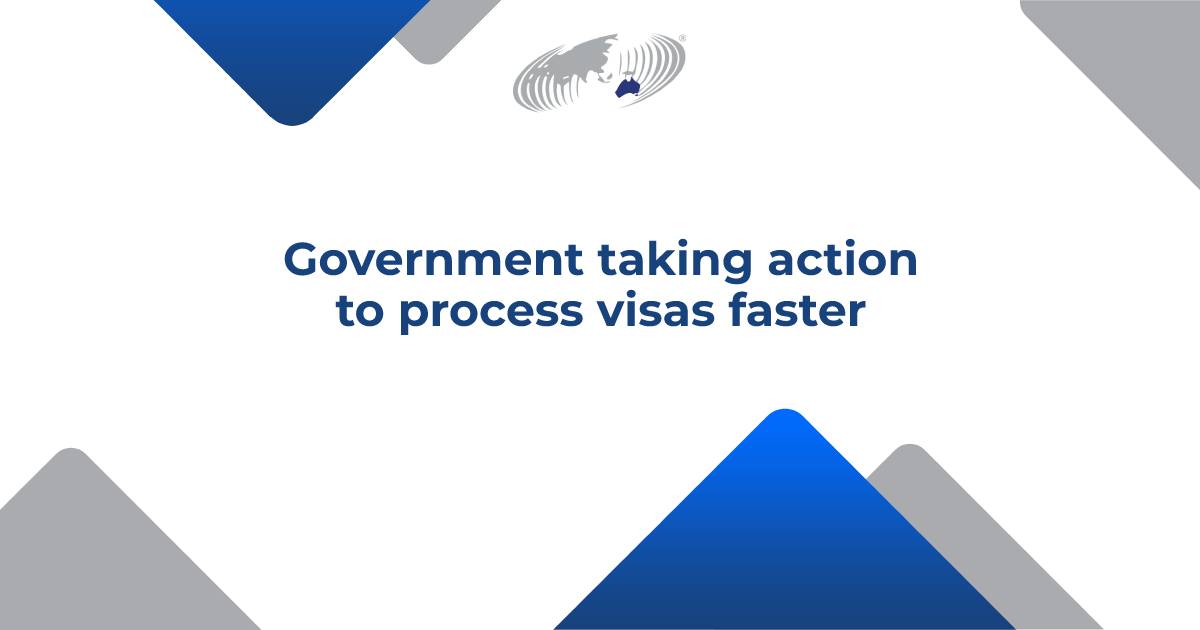 Processing the backlog of visa applications is an urgent priority for the Albanese Government, and the Minister for Immigration, Citizenship and Multicultural Affairs has directed the Department of Home Affairs to devote more staff to addressing the current visa backlog.
The Department is prioritising processing of key offshore caseloads – temporary skilled, student and v​​isitor – so more people can travel to Australia and contribute to economic growth, and assist with labour shortages.
Minister for Immigration, Citizenship and Multicultural Affairs, Andrew Giles has tasked the Department with dealing with the backlog as quickly as possible. Minister Giles is assessing all options available to address the backlog.
Already, officers previously focused on travel exemptions have been redirected to visa processing, with nearly 140 new staff in visa processing roles since May 2022. Further, a surge capacity to work overtime, drawn from across the Department and the Australian Border Force has been established.
Minister Giles said the Department was working through large numbers of older cases, as well as seeing application volumes increase across key programs.
"The number of applications received in June 2022 is 6.5% higher than May 2022 – over the same period, there was a 10.6% increase in applications finalised." Minister Giles said.
745,000 visa applications have been finalised since the beginning of June 2022, including over 645,000 offshore visa applications. This includes 388,000 visitor visas, 62,000 student visas and 9,550 temporary skilled visas.
"The processing of visas will continue to be a major priority for this Government – but reducing the backlog of applications can't happen overnight.
"People reallocated to dealing with the visa applications on hand need to be trained and skilled before they can go about this important work.
"The former Government devalued immigration, with the visa application backlog increasing to nearly 1,000,000 on their watch. The Albanese Government is determined to reduce the backlog and restore the importance of the immigration function of our Government." Minister Giles said.
Source: Government Taking Action to Process Visas Faster
For professional services, contact one of our qualified migration agents. To find out more information, get in touch with us through our booking form or call our Queensland office on (07) 5592 0755.
Or book an appointment with one of our registered migration agents.
We strive to keep abreast of the all 
the latest news
 and goings on in the complex world of migration. For regular updates and to be part of the community, don't forget to like our 
Facebook Page
.