Home Affairs makes a change to Skilled Visa Processing Priorities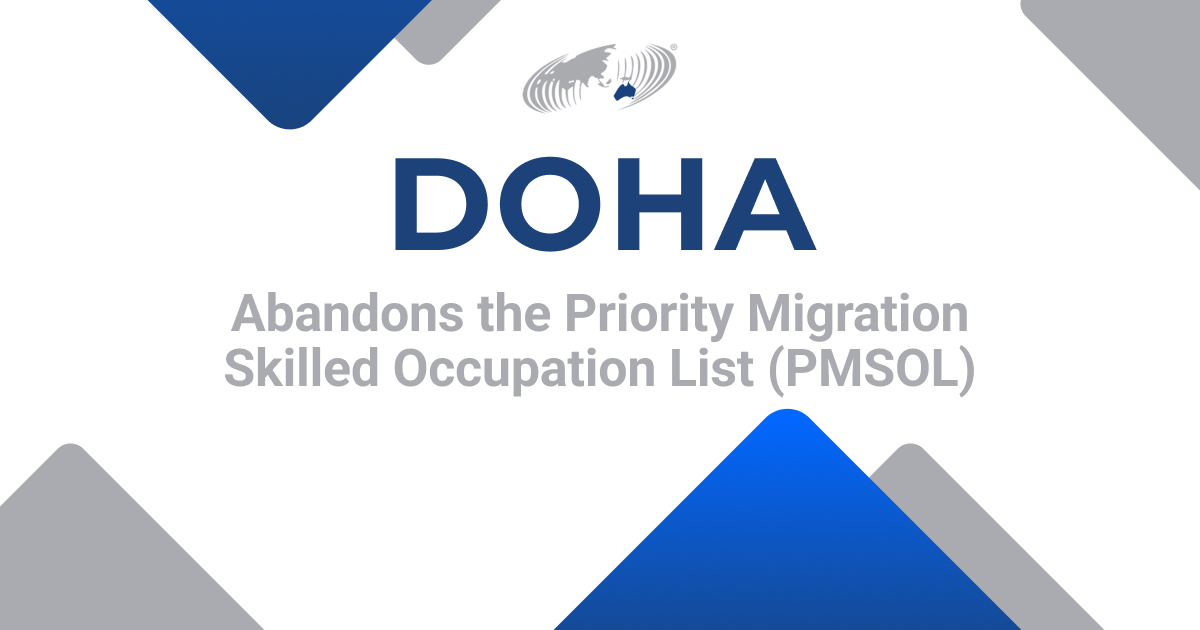 Home Affairs makes a change to Skilled Visa Processing Priorities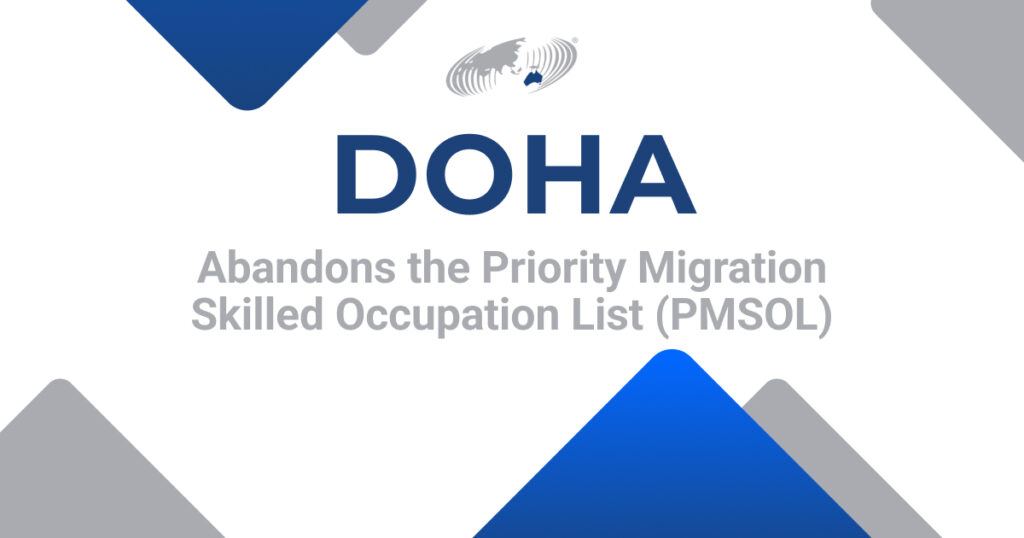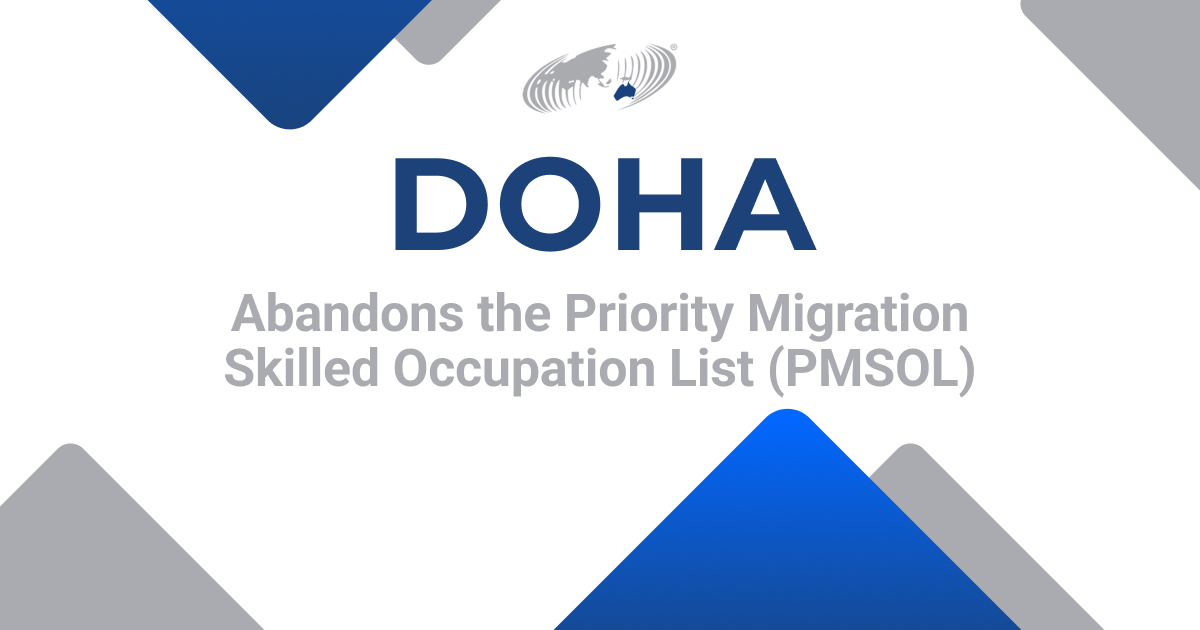 The Department of Home Affairs has abandoned the Priority Migration Skilled Occupation List (PMSOL). Use of the PMSOL ceased on 28 October 2022.
Recent information from the Department of Home Affairs suggests that the federal government is is moving on entirely from the "out-dated" PMSOL, a spokesperson said. The removal of the PMSOL will enable "greater efficiency across the caseload" and will simplify processing directions.
The PMSOL, first implemented in September 2020,  involved complex and time-consuming assessments, which were only necessary while travel restrictions were in place and contributed to the backlog of skilled visa applications.
What happens to incomplete applications?
Incomplete applications made under the PMSOL system will continue to be processed efficiently given the improvements in visa processing since the government committed additional funding and staff to reduce processing times.
What is the priority for skilled visas?
Home Affairs will prioritise:
Healthcare or teaching occupation visa applications.
For employer sponsored visas, visa applications where the applicant is nominated by an Approved sponsor with accredited status.
Visa applications in relation to an occupation to be carried out in a designated regional area.
For permanent and provisional visa subclasses, visa applications that count towards the migration program, excluding the Business Innovation & Investment Visa (Subclass 188).
All other visa applications.​
For all categories above, priority will be given to holders of eligible passports.
Within each category above, for provisional and permanent skilled visa applications, priority is given to visa applications where the primary applicant is located outside Australia at the time the visa application is made.​
For full information on current priorities, refer to the skilled visa processing priorities​ (DOHA)
Ready to begin your skilled visa application?
To find out whether you qualify for a skilled migration visa, get in touch with us.
Or book an appointment with one of our registered migration agents.
We strive to keep abreast of the all 
the latest news
 and goings on in the complex world of migration. For regular updates and to be part of the community, don't forget to like our 
Facebook Page
.