Six-Month Work Limitation Relaxed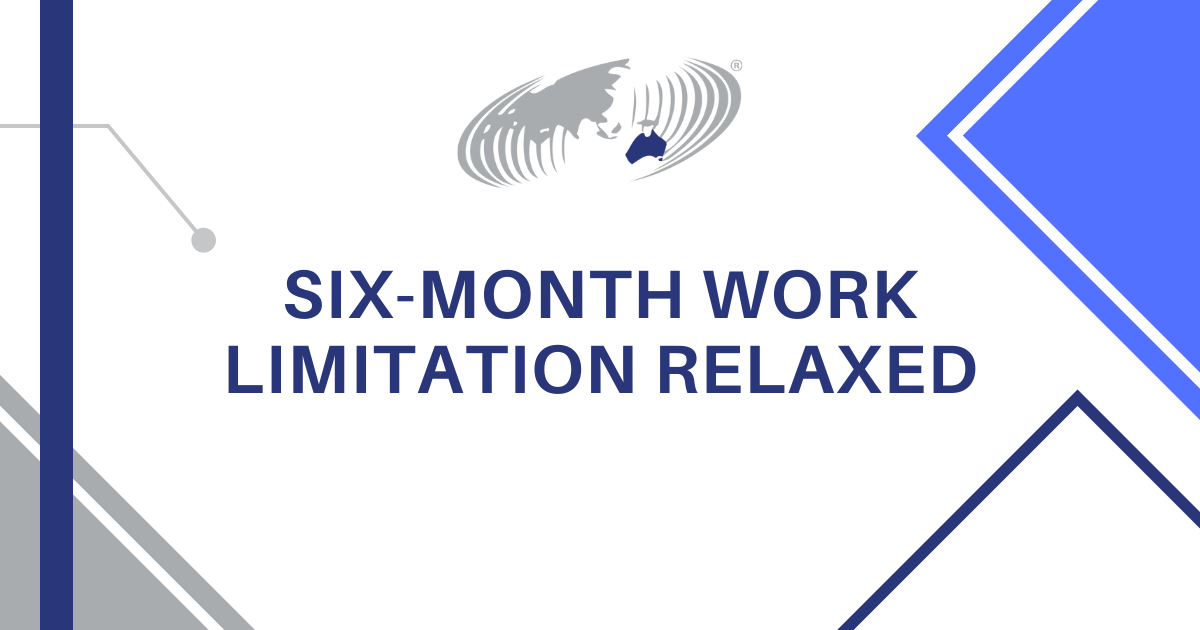 Six-Month Work Limitation Relaxed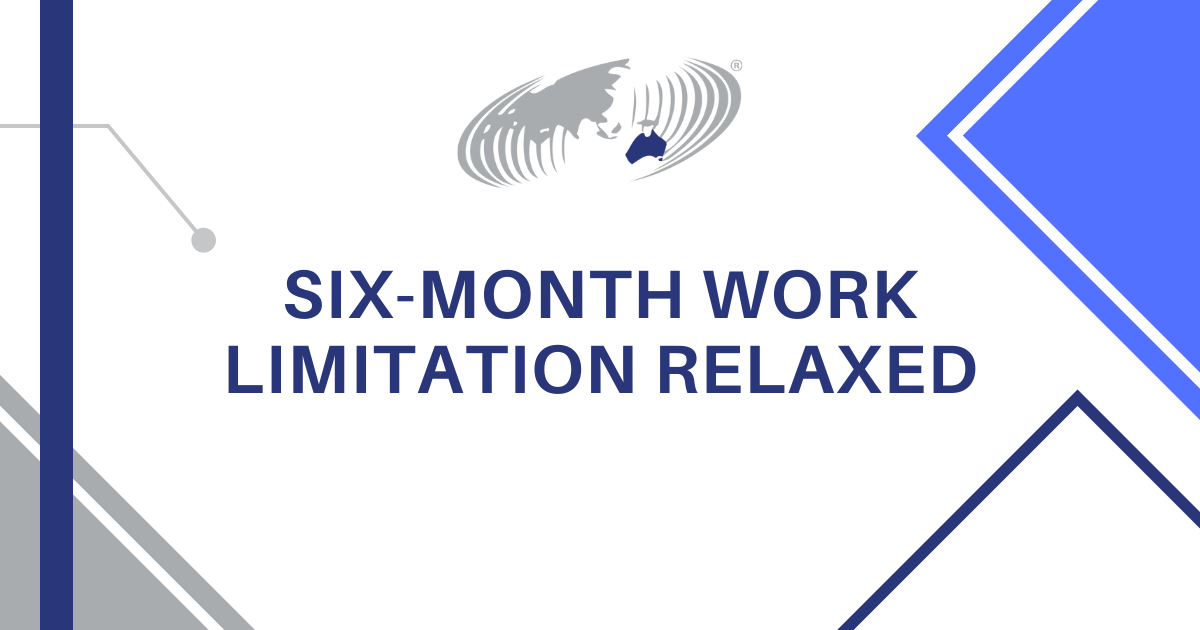 Great news for those looking to work overseas! The Department of Home Affairs has relaxed the 6 month work limitation on the Working Holiday Maker program.
This means that Working Holiday Makers can work for one employer for the duration of their visa without requesting permission from the Department of Home Affairs. Additionally, any work carried out before July 1st 2023 is not counted towards the 6 month limitation period.
As a result, Working Holiday Makers can work for an employer for an additional 6 months regardless of whether they previously worked for that same employer before July 1st 2023. This change applies to anyone in Australia who holds any kind of Working Holiday Makers visa, regardless of when they arrive, or a Bridging visa with condition 8547 imposed.
This is Australia can determine your eligibility for a work visa and provide you professional advice on the documentation, fees and submission process. Begin your pathway to permanent residency by contacting our migration agents via our booking form or call our Queensland office on (07) 5592 0755.
Or book an appointment with one of our registered migration agents.
We strive to keep abreast of the all 
the latest news
 and goings on in the complex world of migration. For regular updates and to be part of the community, don't forget to like our 
Facebook Page
.