Further Flexibility for Working Holiday Makers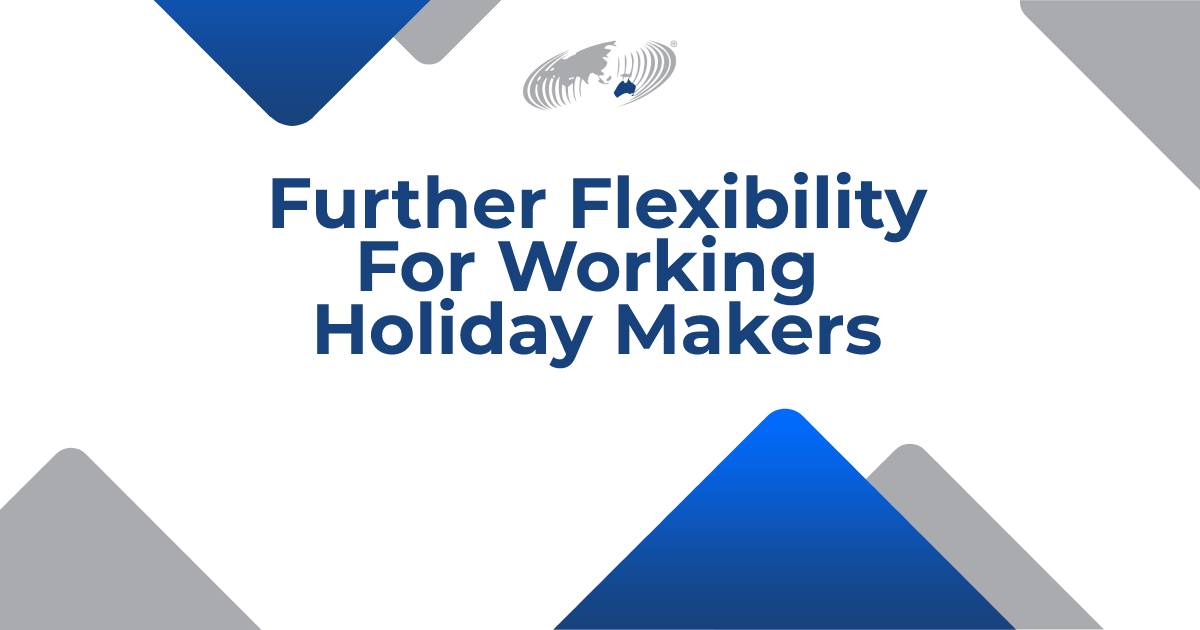 Further Flexibility for Working Holiday Makers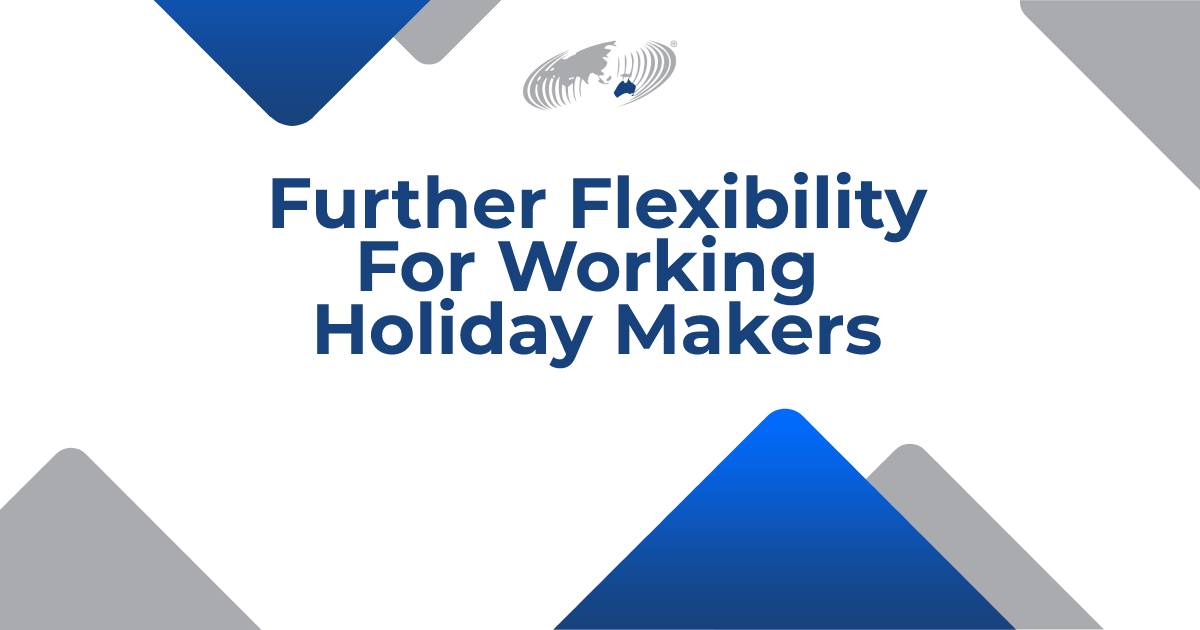 Further Flexibility for Working Holiday Makers
The Australian Government has announced further changes to the Working Holiday Mak​​er (WHM) program to assist with Australia's COVID-19 economic recovery.
From 19 January 2022, WHMs working in any sector anywhere in Australia may continue to work for the same employer or organisation without requesting permission.
This arrangement will be in place until 31 December 2022 when it will be reviewed by the Government.
The Government has also announced that WHMs who arrive in Australia from 19 January 2022 to 19 April 2022 can apply for a refund of the Visa Application Charge (VAC) for their WHM visa.
This will apply to WHMs who already have a visa, as well as those who are granted a new visa, and who travel to Australia within this timeframe.
People travelling to Australia are required to make a declaration regarding their vaccination status, and be able to provide acceptable proof. WHM visa holders must meet Australia's vaccination requirements, or have an approved travel exemption. Information on entry requirements is updated regularly so it is important to check the Department's website​ for the latest requirements before travelling. Eligible travellers will be able to apply for a refund of their VAC until 31 December 2022. Further information on how to apply for a VAC refund will be available on the Department's website.
Or book an appointment with one of our registered migration agents.
We strive to keep abreast of the all 
the latest news
 and goings on in the complex world of migration. For regular updates and to be part of the community, don't forget to like our 
Facebook Page
.