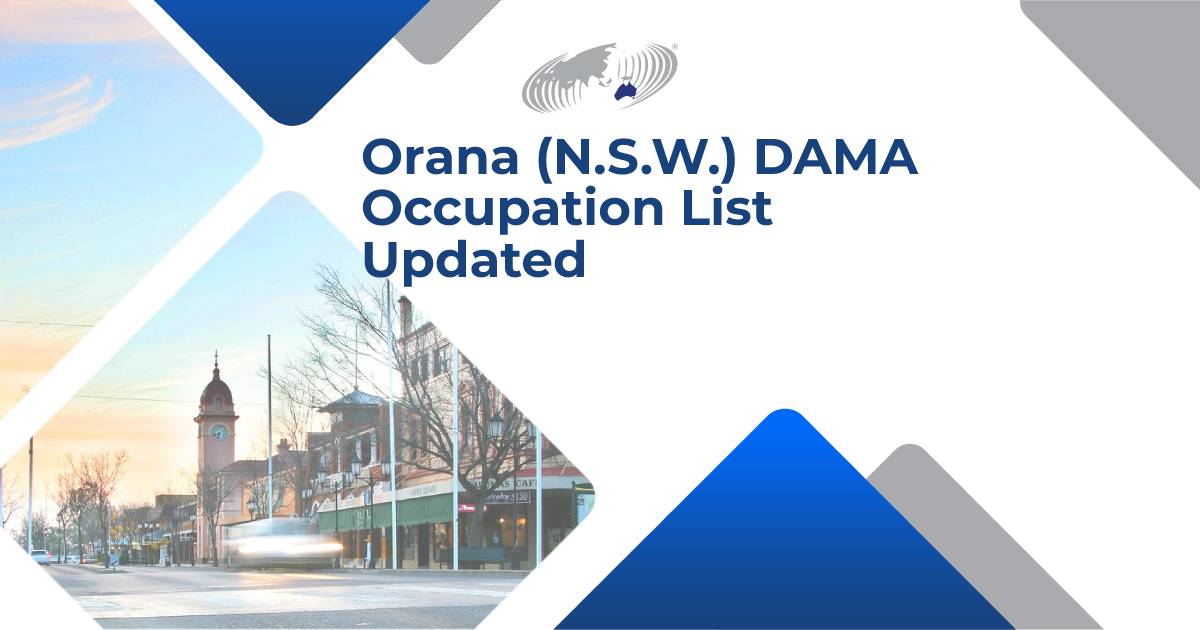 Orana (N.S.W.) DAMA Occupation List Updated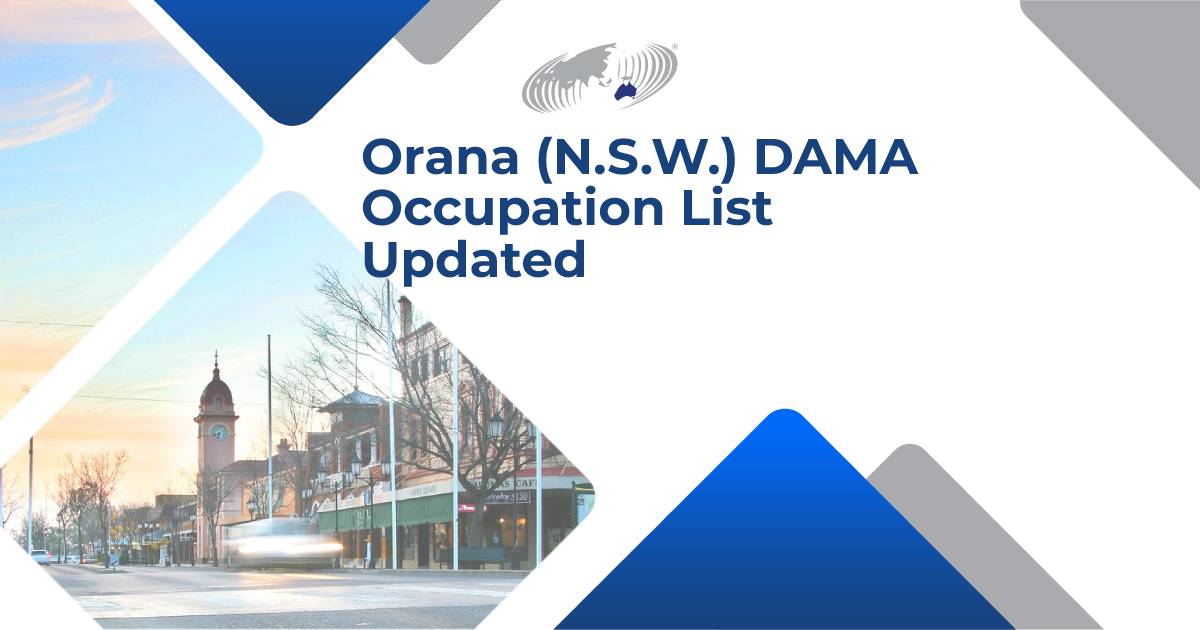 The Designated Area Migration Agreement (DAMA visa) for Orana in New South Wales has updated the occupation list. Businesses looking to hire skilled and semi-skilled overseas workers can now untap even more of the workforce to fill their workforce shortages.
The revised list
423111                  Aged or Disabled Carer
721111                  Agricultural and Horticultural Mobile Plant Operator
311111                  Agricultural Technician
253211                  Anaesthetist
351211                  Butcher or Smallgoods Maker
351311                  Chef
421111                  Child Care Worker
253312                  Dentist
712211                  Driller
341112                  Electrician (Special Class)
253912                  Emergency Medicine Specialist
411411                  Enrolled Nurse
323211                  Fitter (General)
323212                  Fitter and Turner
253111                  General Medical Practitioner
149999                  Hospitality, Retail and Service Managers (nec)
831211                  Meat Boner and Slicer
234611                  Medical Laboratory Scientist
322311                  Metal Fabricator
323299                  Metal Fitters and Machinists (nec)
323214                  Metal Machinist (First Class)
712212                  Miner
721999                  Mobile Plant Operators(nec)
423312                  Nursing Support Worker
423313                  Personal Care Assistant
254412                  Registered Nurse (Aged Care)
253112                  Resident Medical Officer
411715                  Residential Care Officer
831212                  Slaughterer
331112                  Stonemason
312116                  Surveying or Spatial Science Technician
733111                  Truck Driver (General)
322313                  Welder (First Class)
There are numerous concessions made available under the DAMA visa, with pathways to permanent residency; a broad range of occupations that reflect skilled and semi-skilled shortages, with no caveats; English language and salary concessions for select occupations; and age concessions.
Click here to stay up to date with the latest news.
To learn more about your visa options, or to speak with one of our migration consultants, contact us today or call our Gold Coast office on +61 (0)7 5592 0755
Or book an appointment with one of our registered migration agents.
We strive to keep abreast of the all 
the latest news
 and goings on in the complex world of migration. For regular updates and to be part of the community, don't forget to like our 
Facebook Page
.