Current COVID-19 restrictions in Australia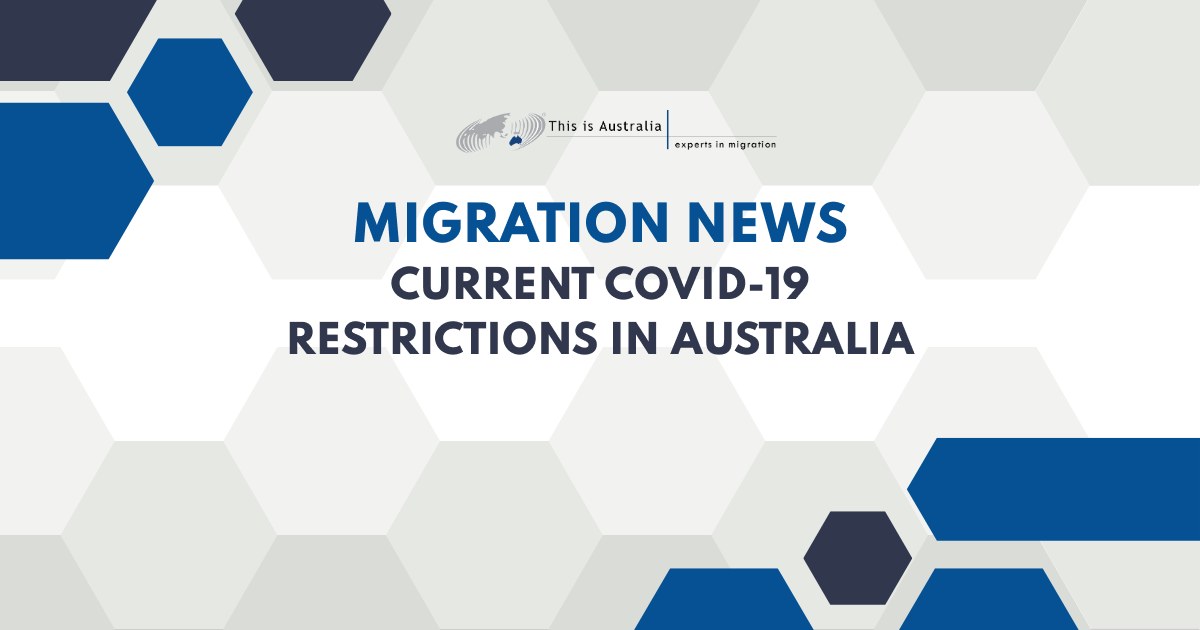 Current COVID-19 restrictions in Australia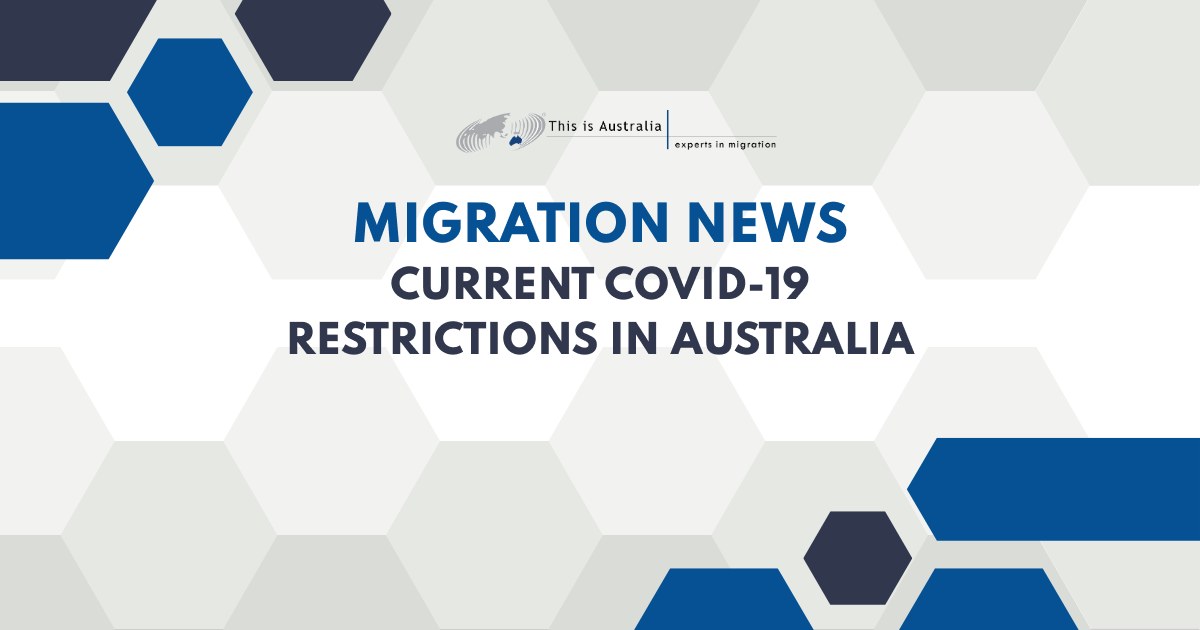 You need to comply with the regulations within the state or territory of your arrival, as well as any additional states or territories you intend to visit. Restrictions are subject to change on short notice.
The state or territory to which you are travelling may provide eligibility for a reduced quarantine period upon your return to Australia. Most states and territories require a COVID-19 test to be taken within 24 hours of arrival in Australia.
Since 11 March 2023, people travelling to Australia from China, including Hong Kong and Macau, will not be required to show evidence of a negative pre-departure test for COVID-19. For more information see Entering and leaving Australia.
International arrival information for each state:
Are there any COVID-19 restrictions for Australian regions
Most restrictions were rescinded on February 14, 2021. Specific restrictions and requirements can change at short notice. It is recommended to check the official government websites of the respective state or territory for the most up-to-date information on COVID-19 restrictions in specific regions of Australia.
Entering and leaving Australia
People who require a visa should ensure their visa is granted before travelling to Australia. To check your visa requirements, explore our visa listing​.
Are there any travel restrictions due to COVID-19
As of August 2023, there are no travel restrictions between Australian states due to COVID-19. According to the Australian Government Department of Health and Aged Care, domestic travel requirements are determined by state and territory governments, and individuals can freely travel within and between Australia's states and territories.
It is recommended to check the specific requirements of the state or territory you are travelling to or residing in and stay updated with the latest information from official government sources.
Please visit our visa concessions page for information to help you continue on your visa pathway.
Or book an appointment with one of our registered migration agents.
We strive to keep abreast of the all 
the latest news
 and goings on in the complex world of migration. For regular updates and to be part of the community, don't forget to like our 
Facebook Page
.